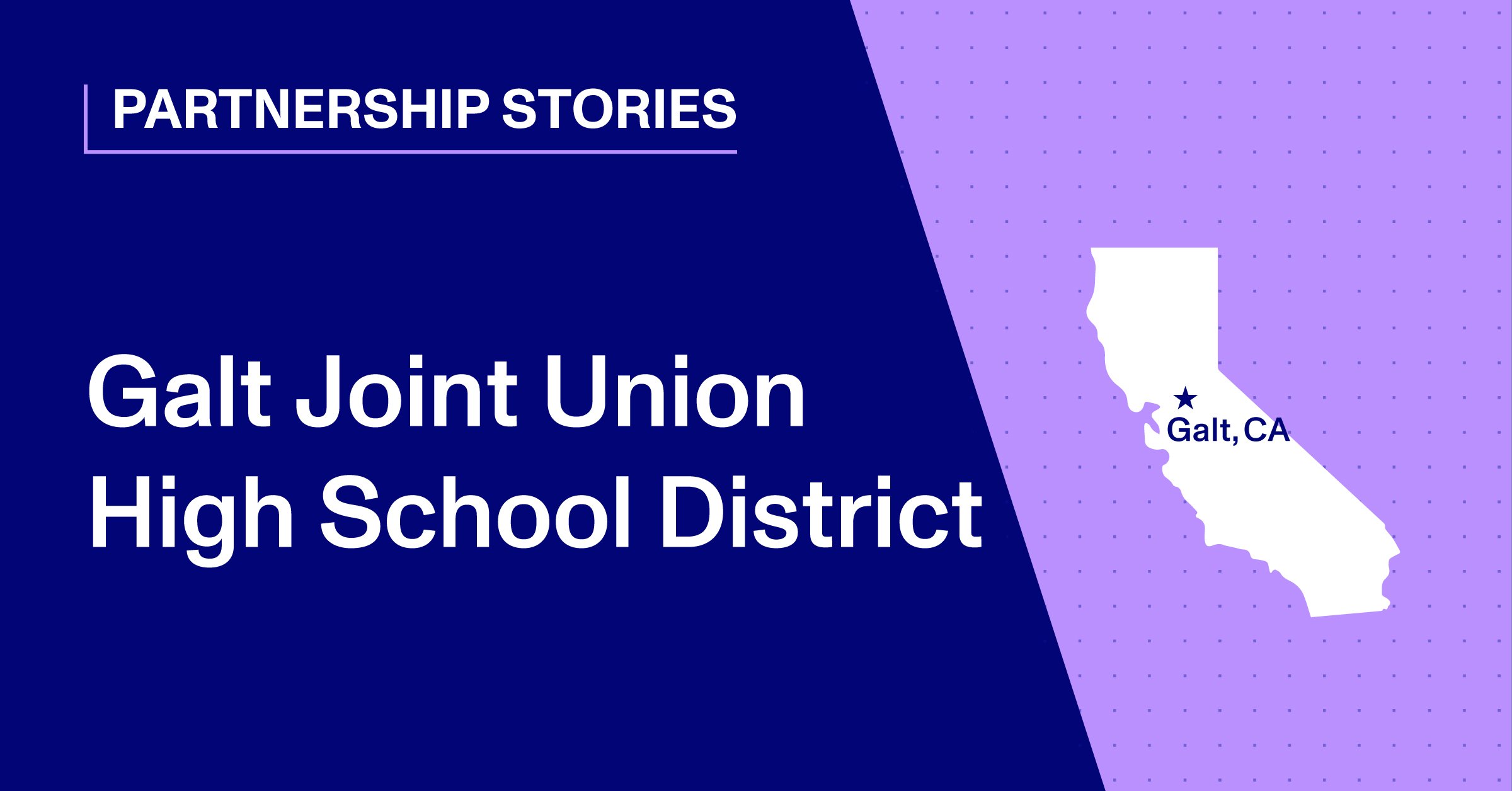 GJUHSD Chooses Paper "To Support Continuous Learning & Growth"
September 15, 2021
Galt Joint Union High School District takes a big step towards educational equity by partnering with Paper.
This new partnership grants all 2,200 students in grades 9-12 unlimited, 24/7 high dosage tutoring.

Whether GJUHSD students are stuck on homework, studying for a test, or need someone to read and make suggestions to their essays, there will always be experts available online to assist them via Paper's secure, chat-based platform.
The Galt Joint Union High School District is excited to partner with Paper to provide all of our students with 24/7 access to on-demand tutoring in all subject areas in multiple languages.

Paper promotes equitable access for all students to 1 on 1 help beyond the traditional school day by providing opportunities for students to get help understanding the content of their classes, get support with their assignments, and receive feedback on written work.

Paper will be a valuable tool to support continuous learning and growth and help our student population catch up on unfinished learning that resulted from disruptions to instruction caused by the pandemic over the past year and a half. We strongly encourage our students and families to take advantage of this program and all it has to offer.
— Sean Duncan, Director, Educational Services