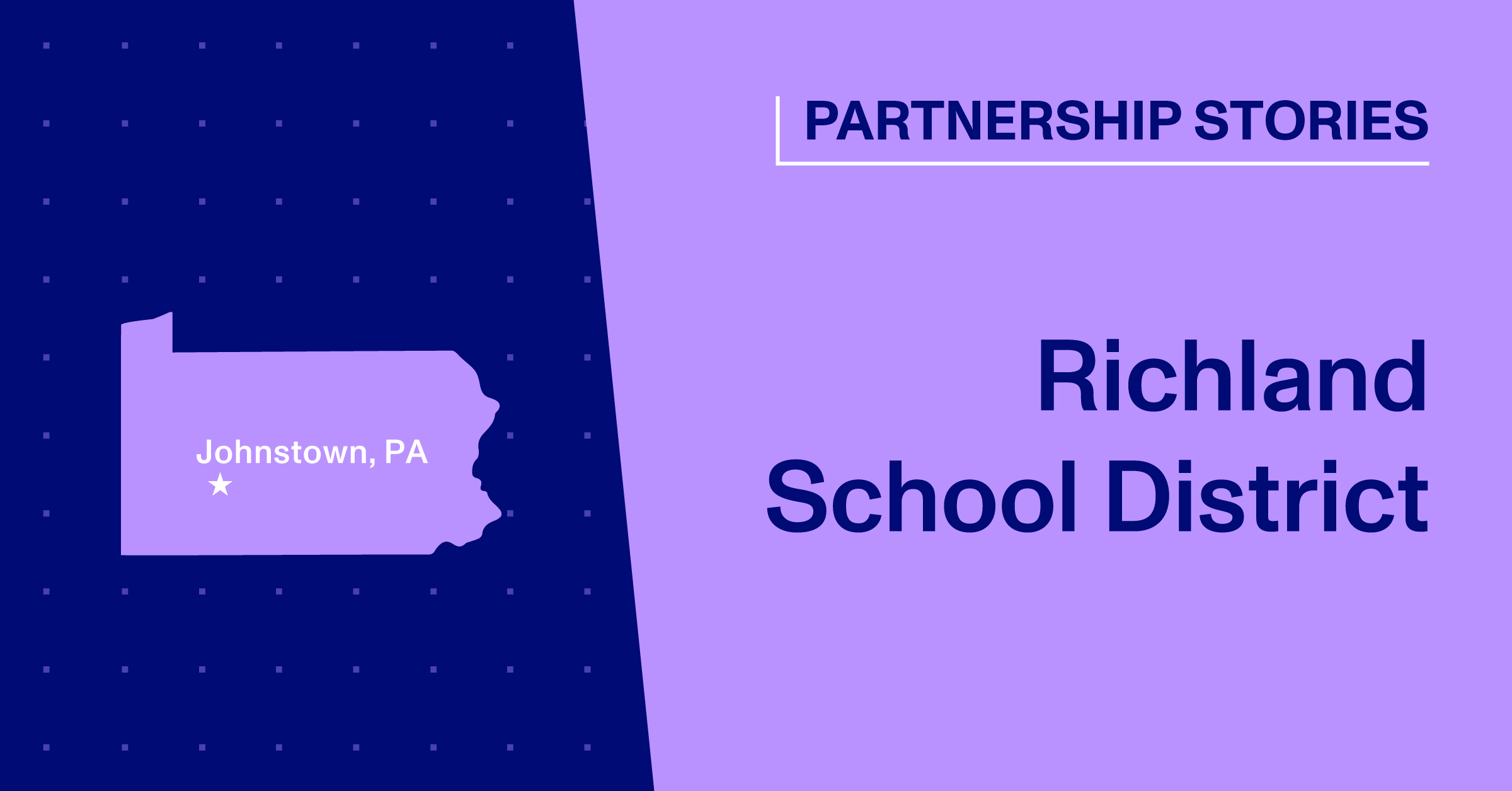 Pennsylvania's Richland School District Selects Paper to Combat the COVID Slide
November 13, 2020
Richland School District partners with Paper to provide all students in grades K-12 with unlimited access to 24/7 tutoring.
The district-wide partnership signifies Richland leadership's strong commitment to fending off pandemic-induced learning losses (referred to as the COVID slide) in their community.
→ Learn how Paper is impacting Richland with district-wide tutoring
Brandon Bailey, District Director of Ed. Services stated:
Like all schools throughout the country, our students have been experiencing academic deficiencies due to the COVID slide. Our teachers are phenomenal and do a great job while at school, but some of our students need additional resources when they are home in the evenings and on weekends.
"We are partnering with Paper to provide our students and their families with a 24/7 online tutoring service to try and decrease the impacts of the COVID slide."
Research on tutoring shows that it is a powerful strategy in mitigating learning loss. Research by Dr. Robert Slavin, Director of the Center for Research and Reform in Education at Johns Hopkins University, and David Steiner, Executive Director of the Johns Hopkins Institute for Education Policy states:
Of the single interventions that could be instituted at relatively modest cost and with quite rapid speed, tutoring stands out: The research base for its effectiveness is unusually consistent and strong.
→ Read what it will take to combat COVID-Slide

Richland School District is a high-achieving public school district located in Cambria County, Pennsylvania, of which Richland High School was ranked the #1 high school in Cambria County by U.S. News & World Report.
At a fixed cost for schools and districts, Paper provides all students access to unlimited multilingual help (English, Spanish, French, and Mandarin) from trained tutors, facilitating instruction regardless of hybrid, online, or in-person learning models.
Teachers at Paper's partner schools receive full transparency on their students' tutoring sessions, helping them track progress and target their instruction.
→ Read about Dryden Central School District's partnership with Paper