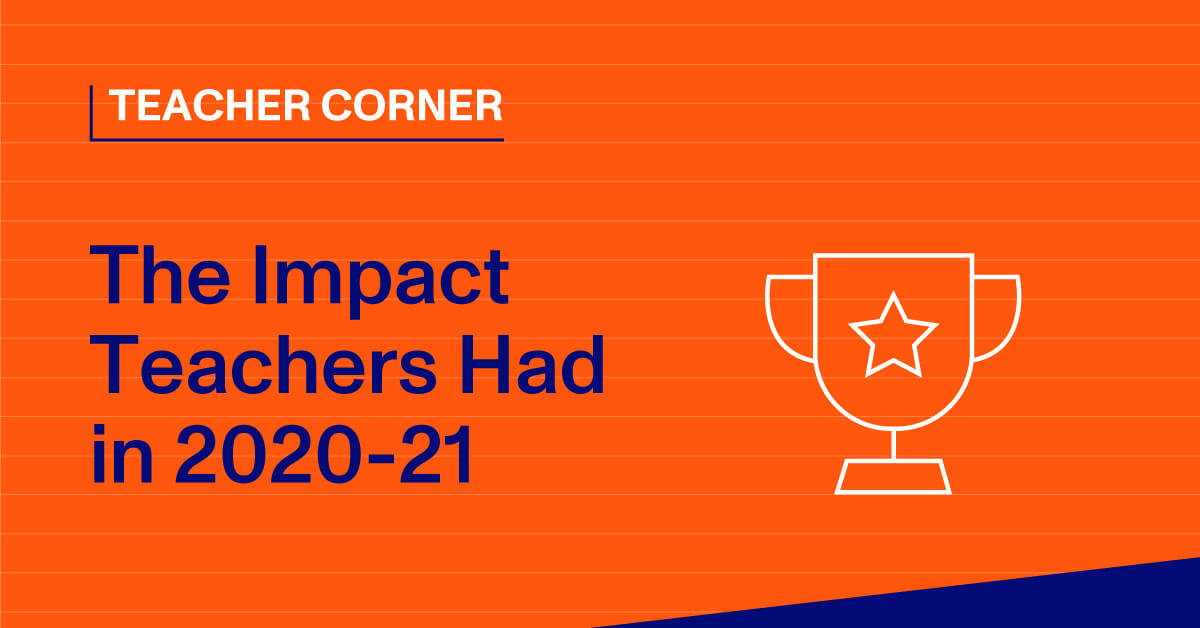 Social Emotional Learning Became the New Normal | Paper Blog
July 19, 2021
It would surprise no one to hear that teachers went above and beyond the call of duty over the past year. Teachers regularly exceed expectations, but under last year's circumstances, they managed to outdo their own reputation for going the extra mile.
In an informal survey conducted by the Paper team for Teacher Appreciation Week 2021, students were asked to tell us about their favorite teachers. Over 4,500 students responded with effusive praise for their teachers. When reading through the students' comments, a common theme began to present itself: students of all grade levels understood how much their teachers were providing daily emotional support.

It's important to recognize that the emotional support teachers gave their students throughout the school year took many forms. There's no one-size-fits-all approach to emotionally supporting students. It depends on the individual teacher. What's their personality? What're they comfortable with? How do they manage their own stress and anxiety? Where are their students in their own emotional development? No two teachers will have the exact same answer to these tough questions, but it allows them to provide emotional support in an authentic way.
We must acknowledge this fact first and foremost because it underlines just how much teachers had to rely on their instincts to make sure students were supported.
Some of the ways teachers provided emotional support, as described by students, were:
Creating time in class to tell funny and motivational stories from their lives.
Being open about their own mental health in order to eliminate any stigma in the classroom and provide a model for students to follow in expressing their own feelings.
Finding the time during or after class to listen to students and giving them the space to speak freely without fear of judgment or correction.
Always being patient with students who are struggling, either with course material or the logistics of a virtual setting.
Making going to school fun, engaging, and a welcome distraction from whatever else may be going on at home or in the world.
When the pivot to remote learning happened, the education community understood that the priority had to be students' emotional well-being. Since 1943, when Abraham Maslow published his paper "A Theory of Human Motivation" in the Psychological Review journal, we've known that a lot of things need to be in place before we can start to achieve our goals. For the average student, before they can properly absorb any course material and get assessed on it, they need to feel safe and supported.
Next year will be different. We hesitate to label it "normal" because there's a certain connotation with that word that would suggest that things will just revert back to the way they were. There will inevitably be lessons we learned that get lost, new ideas that don't get executed, but we can't ever lose sight of how much individual teachers were able to provide emotional support for their students.
It's worth mentioning, too, that being thrust into a position of creating emotional support systems for students is not new territory for teachers. Being a rock, a stabilizing force, has long been a part of the craft, whether unspoken or not. Back then, it might've been a conversation at lunch, in the halls between classes, or after school for a handful of students. But this year, it was pushed to the forefront. So much so that even students as young as six years old recognized the effort teachers were making. In the face of a collective struggle, when it was more evident than ever that entire classrooms were trying their best to adapt and manage their stress rather than just one or two students, teachers responded.
Whatever education post-pandemic looks like, one lesson we cannot lose sight of is how willing our teachers were to always be there for their students. Regardless of what else they were going through in their private lives, they never let their students feel like they weren't supported emotionally. They've always been there; it was just more obvious this past year. And we owe it to them to make sure they're supported too.