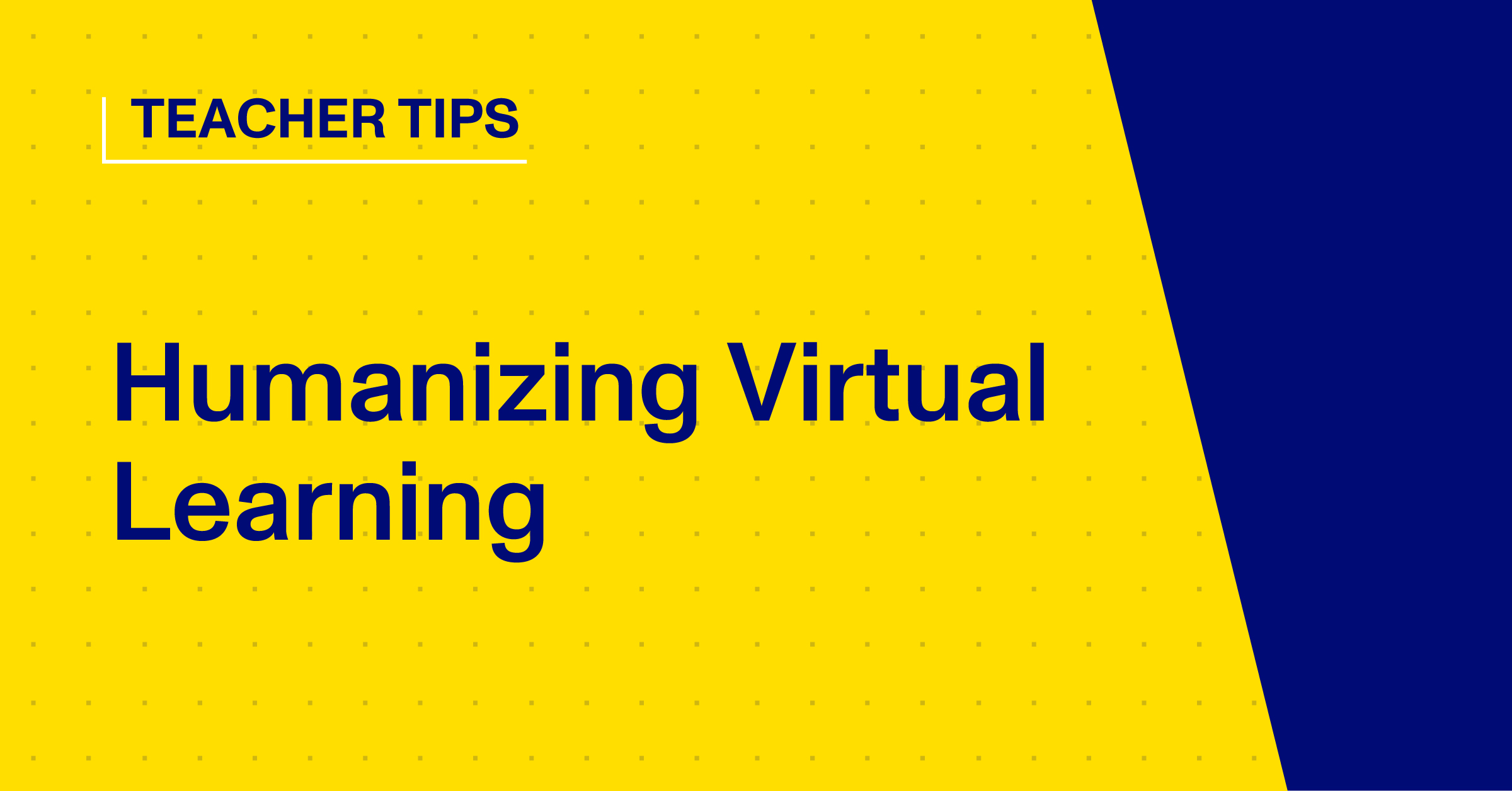 Strategies for Humanizing Your Digital Classroom
May 5, 2020
As both teachers and students acclimatize to distance learning, settling into new routines, one part that remains difficult to adjust to is the isolation. Virtual classrooms are inherently lonelier than their brick and mortar counterparts, and it can become easy to feel like you are no longer part of the collective community that school provided.
No matter how large the bandwidth, digital classrooms can feel disconnected, formal, and simply not as fun. The human experience is hard to replicate over 4G, and nothing can replace the learning that happens spontaneously in the physical classroom.
This week at Paper, we are offering teachers some strategies that help ensure that they and their students stay connected in their virtual spaces and that their experiences remain authentic and meaningful.
Build Community
1. Teacher presence throughout the day will go a long way in keeping the classroom community strong. Using online conferencing tools like Zoom and Google Meet will keep everyone feeling like they are still part of a larger collective. Students will love seeing their classmates, and teachers will be able to better monitor participation and progress.
2. Holding consistent "office hours" will remind students they are not alone in their leaning. Having set periods two or three times a week where students can check in with you, or get extra support can help supplement the one-on-one interactions you had in the physical space. Weekly personal check-ins with each student would be a great add on too! You could coordinate with colleagues to make it easier, and it would be an ideal way to monitor student progress and touch base with parents.
3. Classroom parties are still a must! Did you reward students with some free time or class parties for all their hard work? If so, keep it up! Celebrating class accomplishments, students' birthdays, or having free time together...well, just because, will keep spirits light, keep students motivated and allow for more social interactions. GoNoodle dance parties or fun Kahoot trivia games are a great way to bring the class together online.
Interactive Schoolwork
4. Having classroom discussions is a simple way to encourage collaboration and get all of your students involved. Starting the week with a guiding question and having students express their opinions and discuss amongst themselves recreates the liveliness of the physical classroom. You can make your questions topical with current events and use this time to create a meaningful discourse that keeps students informed.
5. Have students share their experiences through virtual journals. Prompting students with questions about their current experiences, or other journal topics (find some great ones here!) is an excellent way for students to share feelings and to relate with each other. You can have students upload videos to TikTok (which, let's face it, they spend most of their free time doing anyway), and it allows them to engage and have fun with their schoolwork. Also, journaling is not just limited to ELA. It works great for any subject and it is another great way to change things up a bit!
6. Read aloud to your students or create reading groups. Having reading time as a class is a perfect way to create a comfy environment, and virtual classrooms are no exception. Teachers can read to their students via Zoom, or have celebrities read their own favourite children's books on StoryLine Online. You could also create small reading groups or literature circles amongst your students, and have them read with each other. EPIC! is offering a free 30-day trial, and has tons of options for kids to choose from. You could also use CommonLit, which has many free stories and covers material from grades 3-12. Literature groups are a simple way to strengthen the class community while having students build their language skills.