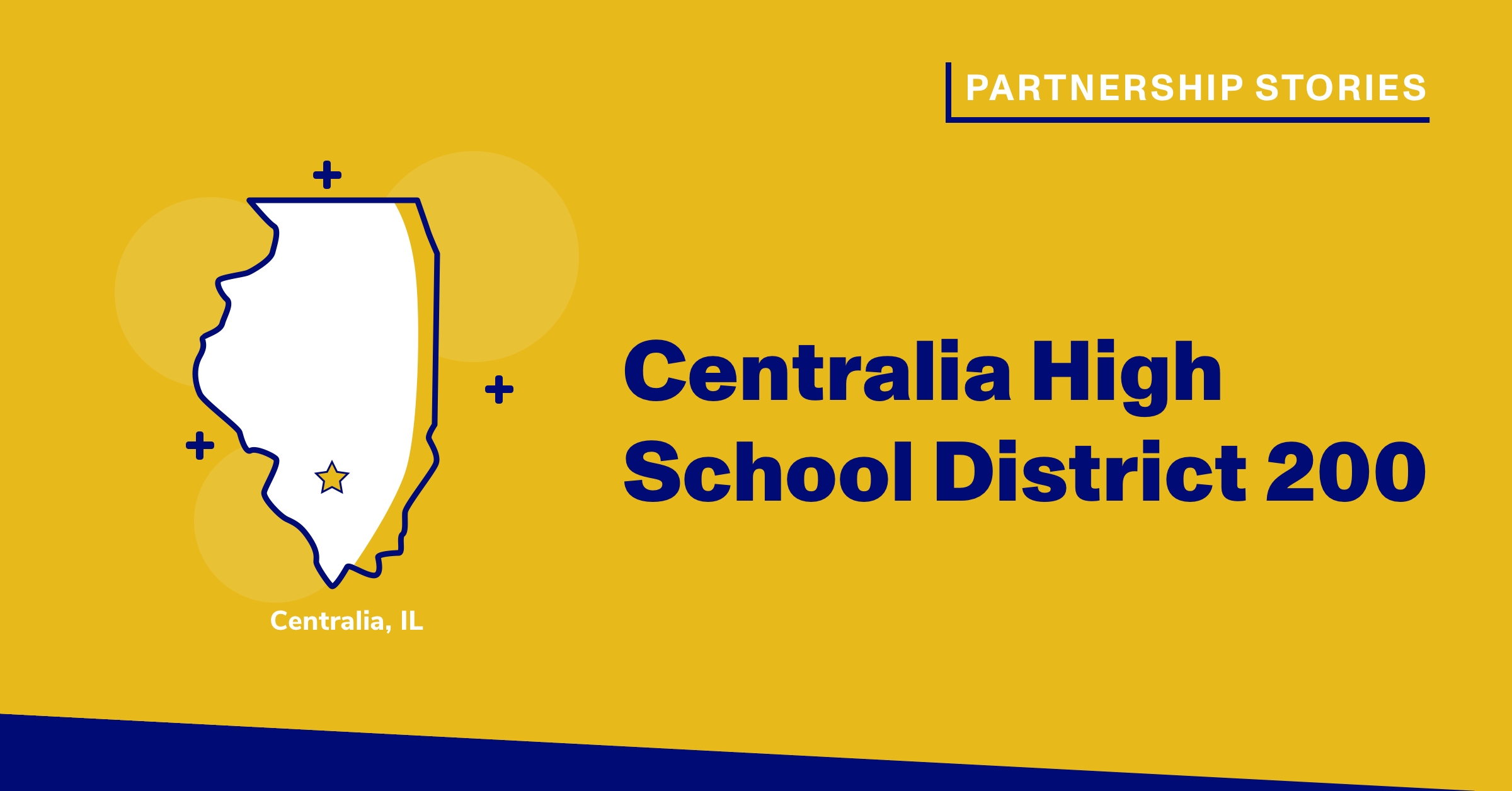 Paper™ brings 24/7 tutoring to Centralia High School District
August 16, 2022
Recognizing that not all students have access to academic support whenever or wherever they need it, Centralia High School District 200 in Illinois now partners with Paper™ to provide 850 students in grades nine through 12 with 24/7 tutoring.
The partnership will ensure that students in the district always have somewhere to turn—no matter what subject they're working on.
Dr. M. Reid Shipley, the principal of Centralia High School, noted that many students may have parents who hold more than one job, sometimes working shifts that could conflict with the learner's schedule. These students, and their peers, will now have suitable support when they have questions related to their studies.
"We are excited about giving our students the opportunity to receive guided assistance on homework at any time."

— Dr. M. Reid Shipley, Principal, Centralia High School District 200, Illinois
Staff members in Centralia share Shipley's enthusiasm. Derek Harlan, a guidance counselor in the district, is also excited about Paper's ability to support students in honors and Advanced Placement courses. The material in these higher-level classes can be particularly challenging, and finding tutoring support can sometimes prove difficult.

"We are very excited to be able to offer … tutoring services to all our students," said Harlan. "To enter into this partnership with Paper is a potential game-changer for us."
Want to find out how Paper can help support students in your district across subjects and course levels? Contact our team today.