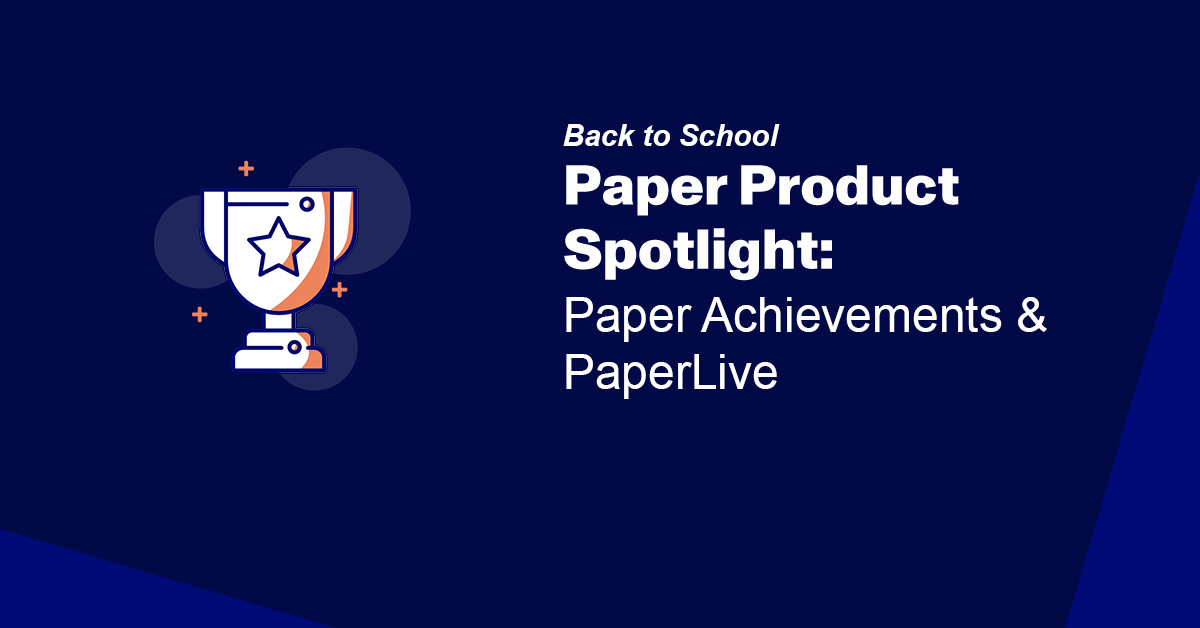 Paper product spotlight: Paper Achievements & PaperLive
August 30, 2022
As classes begin we're excited to announce the last of our back to school features, Paper Achievements and PaperLive. Once again, with the mission of supporting student-centered learning by giving students more control over their learning journeys we know these offerings will help build confident, independent learners.
Paper Achievements
We're offering students the chance to reach goals and win recognition for those goals within the Paper platform, which will encourage repeat usage of the services Paper offers.
Challenges will appear on student dashboards as circles to complete, offering weekly "challenges" across core learning activities like live help, review center submissions, and end of chat feedback

Trophies, points and badges will appear on student profiles as a visual representation of how much they've used the platform - the more they use it, the more they accumulate these visual "wins"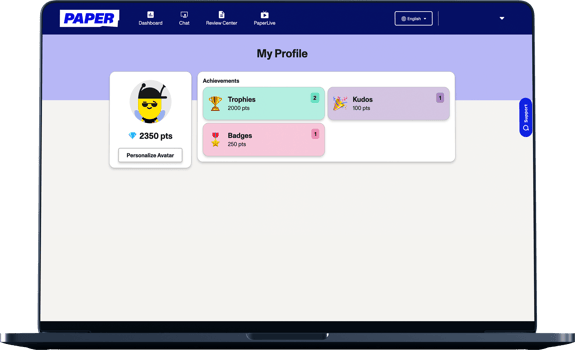 → Download Paper's Achievements overview


PaperLive
PaperLive is a new after-school enrichment program. Created by academic experts, it offers interactive live videos that look and feel like television shows. Both entertaining and educational, these shows are tons of fun and encourage learning outside of the classroom. Shows cover core topics like STEM, Spanish and history, as well as non-traditional subjects like astronomy, financial literacy and critical thinking.
Plus, PaperLive is exclusively available in our Paper platform, which means proper security controls are in place and students won't be led to explore unfamiliar content.
PaperLive will be available to all Paper partners on Sept 12
→ Download the PaperLive overview
Watch the PaperLive preview