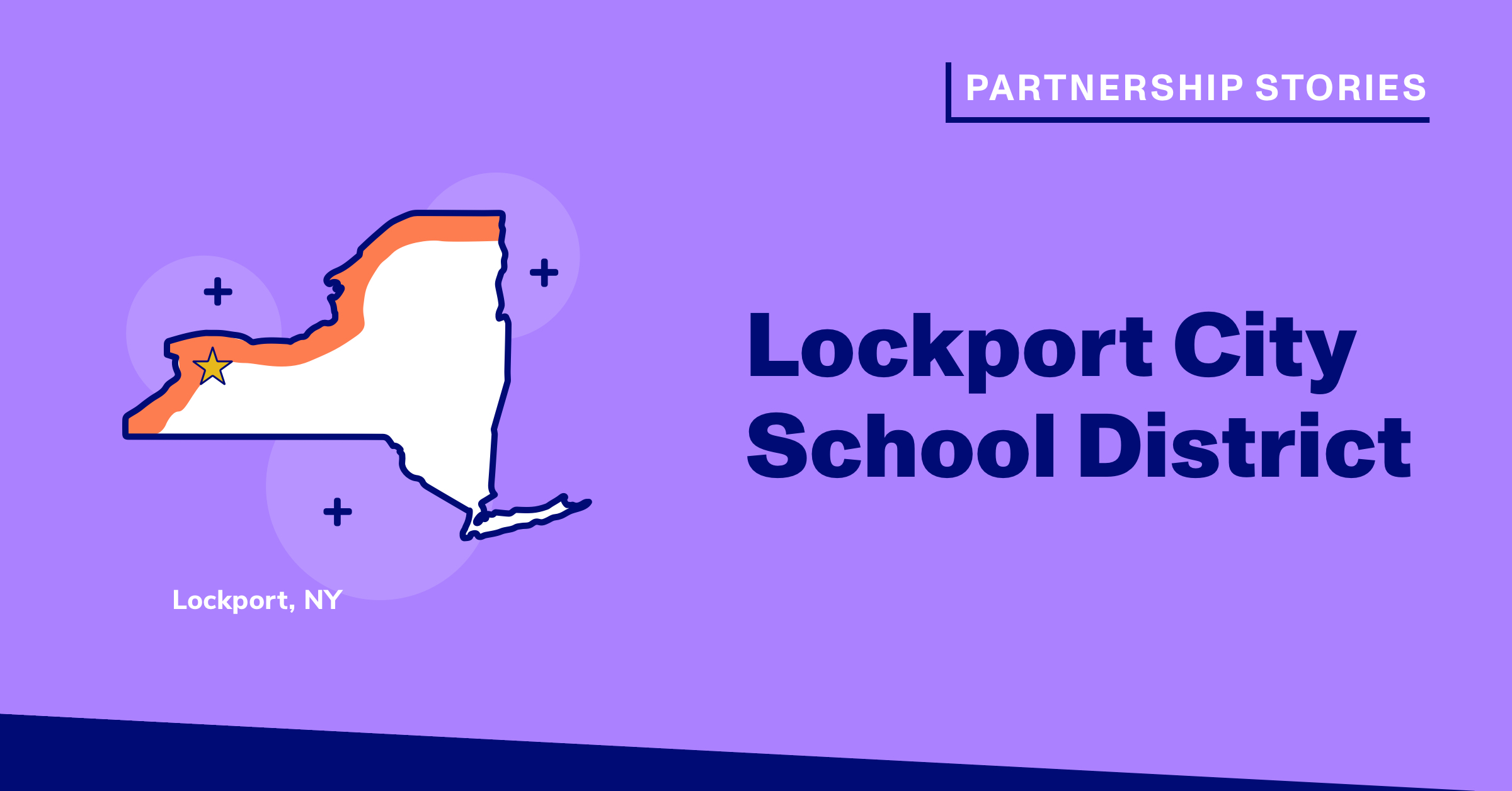 Paper™ joins New York's Lockport City School District
October 13, 2022
Paper™ is about to make a splash for 1,941 Lockport City School District students in grades seven through 12.
The district, which is located near Buffalo and Niagara Falls in New York's Niagara County, will soon benefit from Paper's Educational Support System as teachers and administrators strive to identify and bridge learning gaps in the classroom.
Lockport's Dr. Robert LiPuma, the district's director of technology, data security, and communications, believes that Paper can help schools level the playing field.
"Students, parents, and teachers are going to love this resource because it is exactly what we need to make our learning opportunities equitable and achievable for all," said LiPuma.
"Our new partnership with Paper—a 24/7 free tutoring service for all secondary students and parents and a new item for teachers in our technology toolbox—provides a genuine and equitable opportunity to close the learning gaps created by the pandemic. It also offers a resource in and out of the classroom that can help any student reach their academic goals both anytime and anywhere."

— Dr. Robert LiPuma, Director of Technology, Data Security, and Communications, Lockport City School District, New York
Heather Bitka, a teacher in the district who supports technology integration, agrees that Paper is well positioned to support teachers during school hours and students who are looking for help on their own time.
"Paper is extremely flexible and has the versatility students in our district need," said Bitka. "It gives families the ability to ease frustrations at home and gives our staff teaching assistance in and out of the classroom."
Ready to find out how Paper can help you address learning gaps while providing students with academic support on their own terms? Contact us today to learn more.