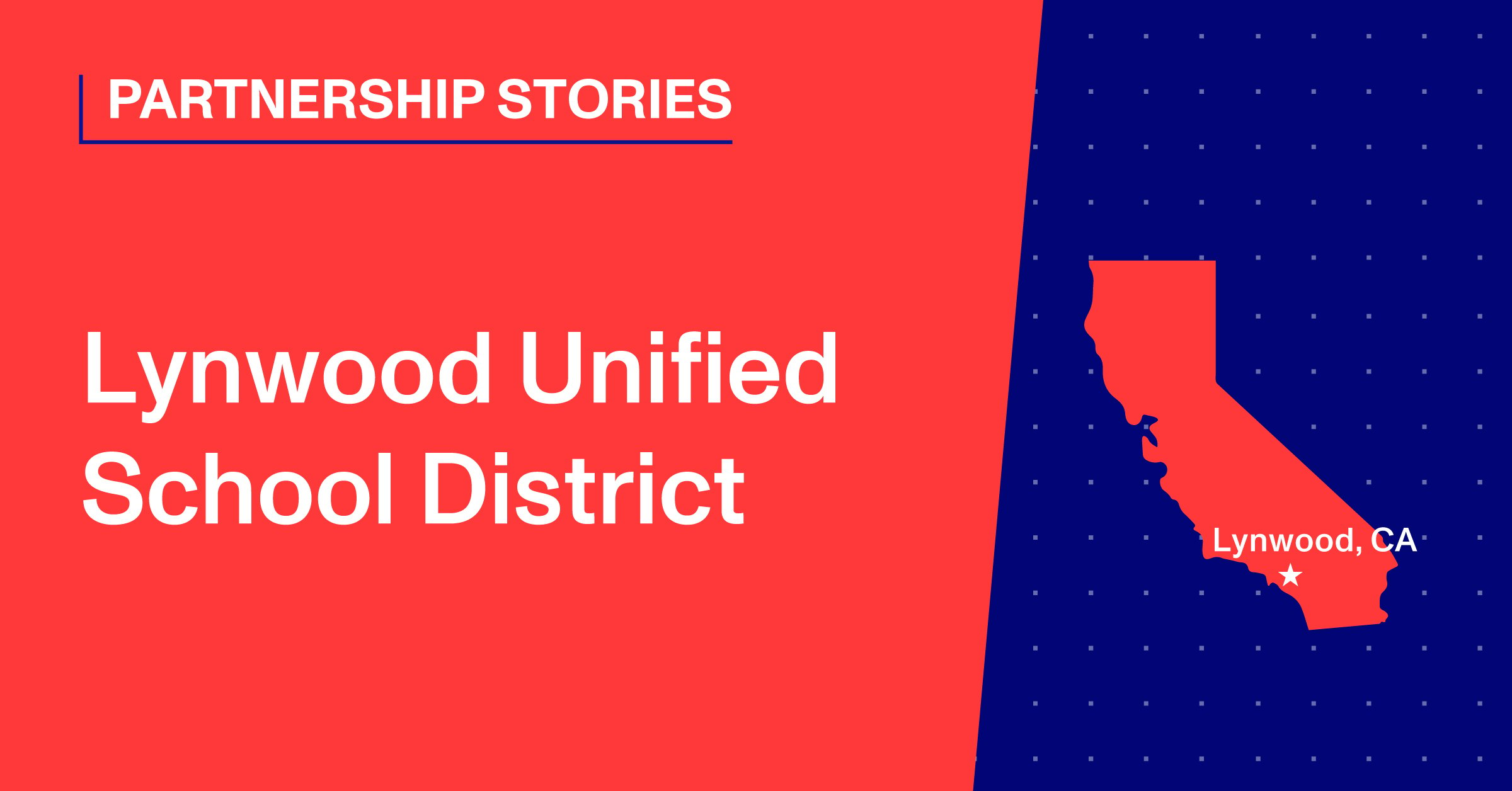 Lynwood USD Adopts 24/7 Unlimited Academic Support for "Many-Sizes-Serves-All" Approach
January 21, 2021
Lynwood Unified School District, California, takes a step towards educational equity by providing more than four thousand students in grades 9-12 with access to Paper.

Superintendent Gudiel R. Crosthwaite said:
We know that distance learning has placed special challenges on families, and we're excited to partner with Paper to help us remove barriers to student success. Through Paper's 1:1 tutoring services and educational resources, we can help to stem learning loss.

On Paper, students get unlimited 24/7 access to personalized learning help. Our expert tutors provide homework help, study support, and writing feedback.

Assistant Superintendent of Educational Services Shawna Dinkins said:
Our partnership with Paper will help us provide individualized learning that will meet each student at the point of their need. At Lynwood Unified, we don't believe in one-size-fits-all education, but are committed to a many-sizes-serves-all approach.

Support is available in English, Spanish, Mandarin, and French. Paper tutors allow teachers to extend their bandwidth for supporting students, and teachers receive full visibility on what students are seeking help with to target their instruction.

This partnership is not the district's first brush with Paper. Late last year, Lynwood USD Superintendent Dr. Gudiel Crosthwaite spoke alongside Superintendent Dr. Ryan Smith of Paramount USD in a live webinar co-hosted by Paper at the Annual CITE Conference.

The two leaders spoke about how their neighboring districts meet the basic, academic, and socioemotional needs in their school communities. Dr. Smith described how Paper helps Paramount USD meet the academic needs of students 24/7, to which Dr. Crosthwaite added: "We've got to make sure we're not penalizing kids for not having support at home."