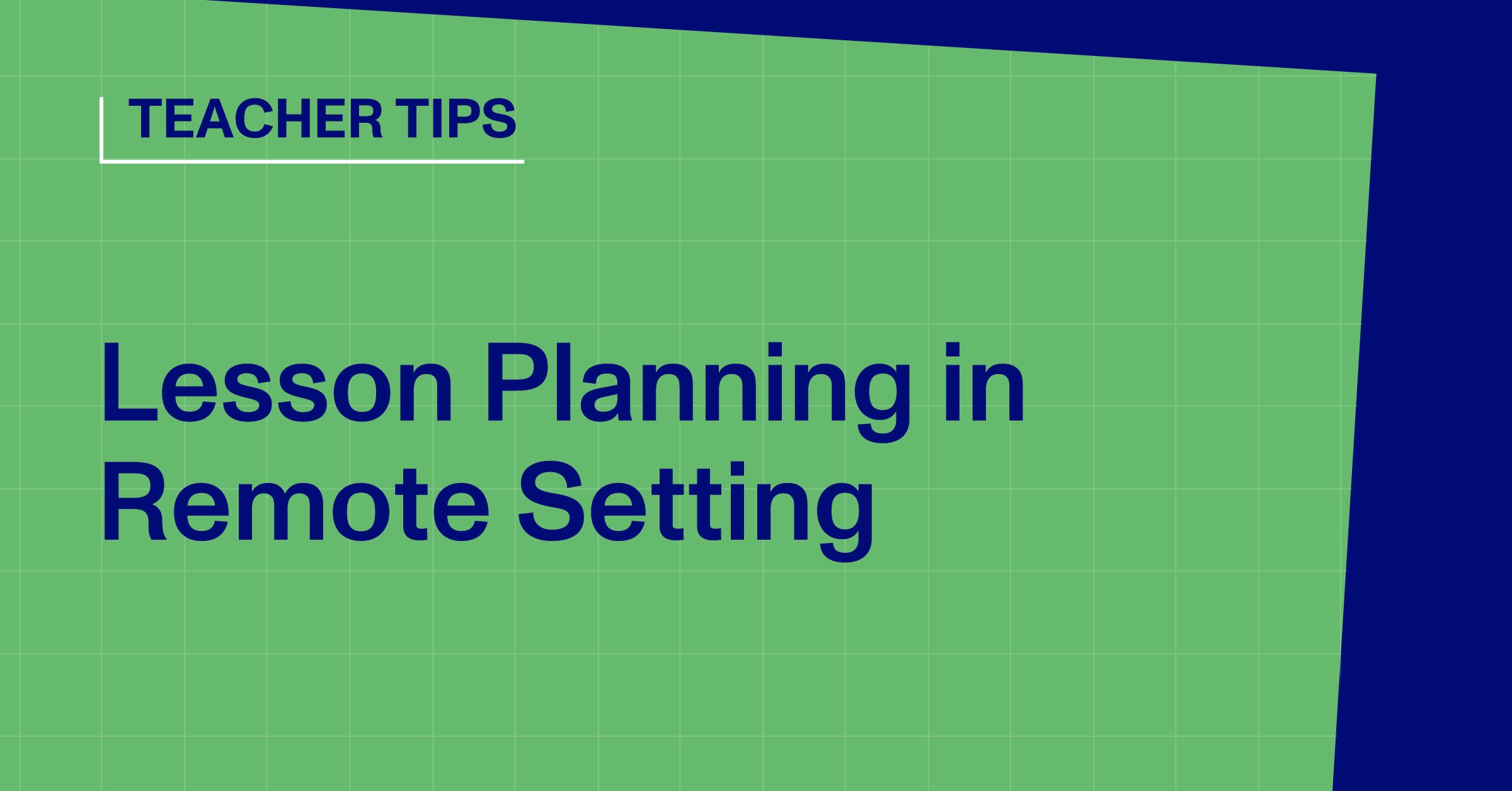 How to Lesson Plan During Remote Teaching
March 23, 2020
With remote work becoming the new norm, many people are adjusting to their new "workspaces"–but not all jobs can be easily transitioned to the home. This is especially true for teachers, who are now charged with turning a physical classroom to a virtual one.
Luckily, there are a substantial number of resources available that can make this move a little easier, and Paper is here to help guide you through them! This week's focus: Lesson planning.
Although lesson planning is second nature to the experienced teacher, remote lesson planning can be a whole new ballgame. Below are some tips, tricks, and resources that will help you design remote lessons efficiently.
Making the switch from physical to digital
Many teachers are used to creating lesson plans in notebooks or graphic organizers. However, there are a few online platforms that make lesson planning more interactive, engaging, and time-saving for their users.
Take your lesson plans online: Popular platforms such as Chalk and Planbook provide teachers with creative layouts and easy to use templates which will cut lesson planning time and make the whole experience more intuitive.
Make lessons interactive: Online lessons make it easy for teachers to attach any videos, photos, or assessments they would like to use directly to the lesson plan itself. This means lessons are more streamlined and better organized.
Tidy space, tidy mind: If your lesson plans are stored online, you don't have to worry about paper cluttering your workspace, and no time will be wasted searching through papers and notebooks if you need to look back on a previous lesson.
Easy to edit: Lessons being online give teachers the ability to go back and edit anything in their lessons that they feel needs more clarity, or restructuring (it's the time machine you always wished you had). Something they can't do when teaching in person.
Streamlined collaboration: Sharing and collaborating on lessons with your colleagues now becomes a whole lot easier! Uploading your lessons online allows for quicker feedback and makes collaborating a more inclusive process by providing a larger audience access to your lessons.
Share, share, share!
Adapting classroom lessons to work online is not an easy task. It is important that teachers, whether beginners or veterans, work together in these unique circumstances, and share ideas with each other. Some of the best lesson plans will come from a collaborative effort.
Have a virtual gathering: Teachers can collaborate via webchat platforms like Zoom, Google Hangouts, Skype, and more. Many are free to use and offer a great way for teachers to work together from afar, helping generate innovative ideas while also helping alleviate the loneliness of working from home.
Get inspired: For teachers in need of some lesson planning inspiration there are many teacher blogs, forums, and twitter feeds you can draw from. Teach Thought has a list of the most popular teacher blogs, and they cover a wide range of grade levels and subject matters so there is bound to be something for everyone!
Turn to your community: When teachers are in a pinch, they can turn to Teachers Pay Teachers for some ready-to-use lessons. Although not all lessons are formatted for online learning, many can be converted to suit remote teaching. And, if you think you have some great lessons to share, you can easily upload them and contribute to the teacher community!
Lights, camera, action!
Teaching remotely means you definitely cannot be camera shy. Most teachers will have to be ready to include videos in their daily lessons. Teaching on a virtual platform can seem daunting at first, fortunately, there is software that makes the interactions easy to set up and fun to use!
Creative interactions: Flipgrid is a popular option with both educators and students! Teachers can record a video with specific instructions that revolve around a topic and students can video record creative responses. Thanks to a slew of editing options, interactions become fun and educational. There are also other options available like SeeSaw and Loom, providing easy and engaging ways for teachers and students to stay connected no matter where they are.
A teacher-centered approach: For more "traditional" conferencing, teachers can use Skype or Zoom (which offers a free version of their software). Although not as interactive as other ed tech options, these platforms work well when you want to have a larger classroom meeting.
Keep in mind that no matter the platform, it is important to make your videos clear, concise, and engaging. This means making sure videos are not too long, and that you are breaking up instruction with hands-on activities. With so much else going on right now, less can be more.