Morris School district on high-quality tutoring
Watch: Morris SD talks about how they provided equitable access to high-quality tutoring for their diverse school community
New Jersey's Morris School District weaves equitable tutoring into instructional practice
"The fact that teachers can go in and see the types of tutorials that students are accessing—the feedback from teachers is that they love it."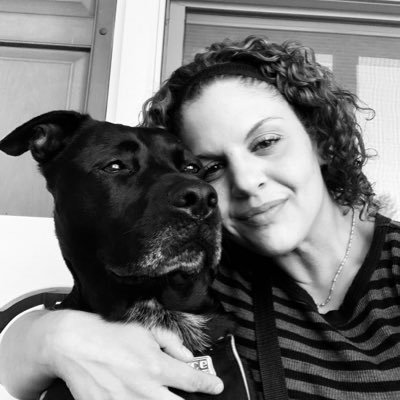 Students receive individualized academic help when they need it, how they need it
24/7 homework help, writing feedback, and study support on demand—even late at night—levels the playing field for every single student
About the student population
Thanks to Morris School District's commitment to equity, student achievement outpaces state averages, especially in reading and language arts.
Enrollment
English Learners
Socioeconomically
disadvantaged

5,477

17%
-

27%


-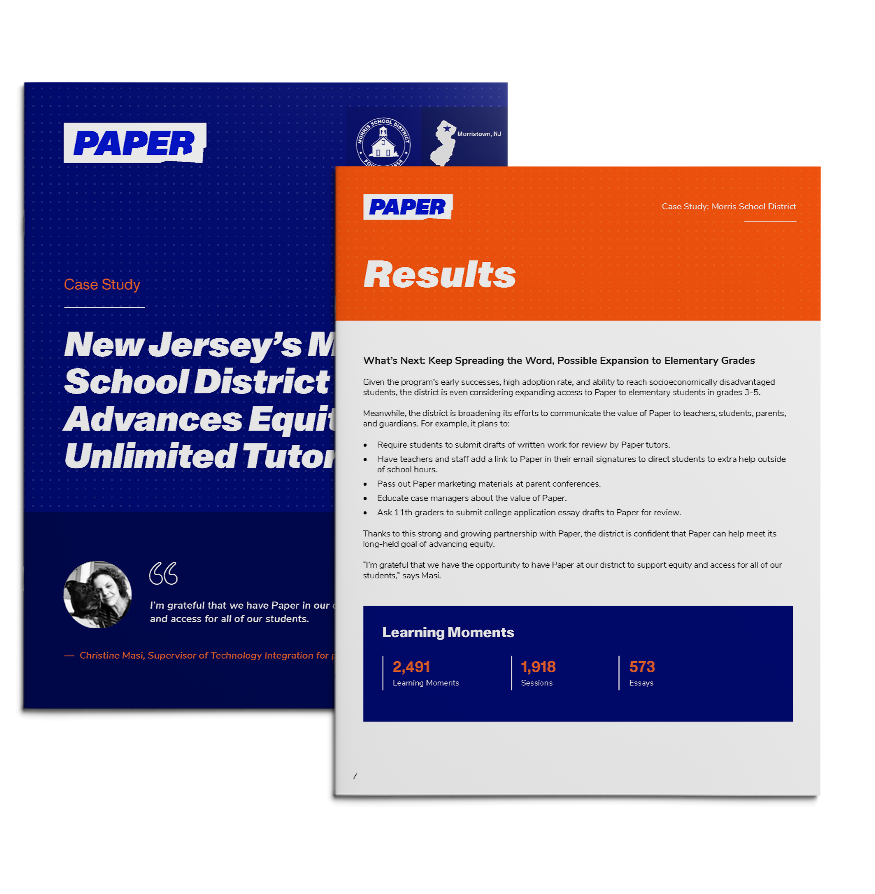 In the first 3.5 months that Paper was in use:
100% of the district's sites reached their target usage rates.


Students engaged in 2,491 learning moments, including 573 essays reviewed.


The most popular subjects included basic arithmetic, essay writing, and basic algebra.