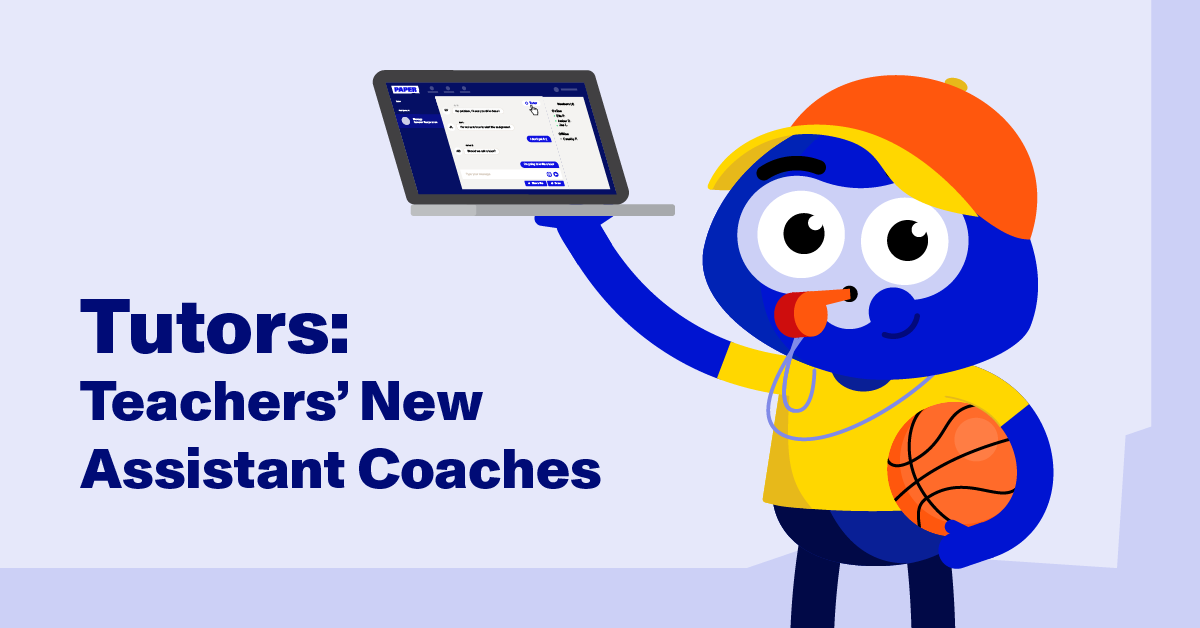 5 ways tutors can act as assistant coaches for teachers [Infographic]
March 30, 2022
How do you back teachers up without stepping out of bounds? Tutoring programs may be the perfect solution.
[View the full infographic: 5 Ways Tutors Can Serve as Assistant Coaches for Teachers]
To promote well-being in schools, leaders have to make thoughtful and deliberate decisions that give teachers a hand without stepping on their toes.
Here are 5 key ways that tutors can dive in immediately to start backing up teachers—in the classroom and after school.
1. Teachers can clock out knowing their students will still have help
As the pandemic unfolded, many teachers experienced a profound disruption in their normal working rhythms. Suddenly, they found themselves on call 24/7.
This shift has taken its toll. In a 2021 survey of educators and administrators conducted by the Christensen Institute, a majority of respondents did not see their workload as sustainable.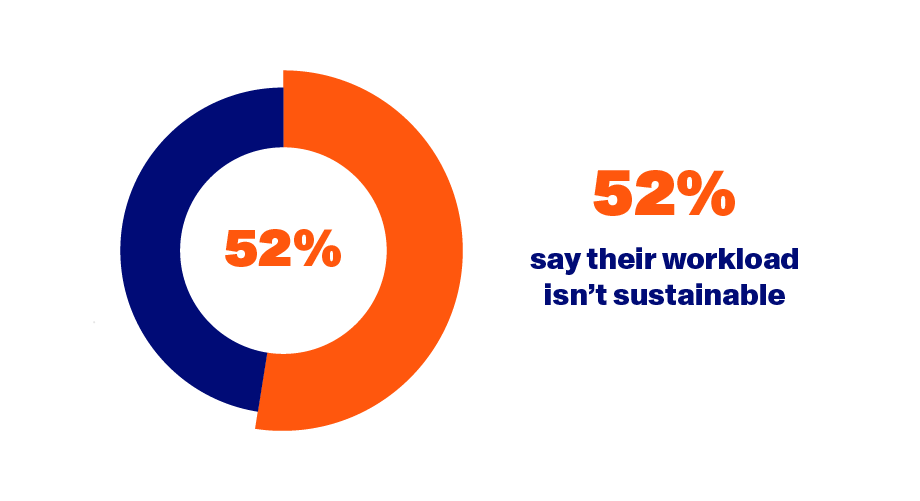 Additionally, 78% disagreed with the statement "I have very little work-related stress."
What's one way to bring those numbers down? Onboard a tutoring service that's available around the clock—so teachers don't have to be.
2. Teachers can use tutors to support students working independently or in small groups
How many students do you think there are in the average K-12 classroom?
The National Center for Education Statistics (NCES), which reported on the nationwide pupil-to-teacher ratio, found there were 16 students for each teacher working in U.S. public elementary and secondary school settings as of 2018. NCES projections indicated this number would fall to 15.8 by 2022.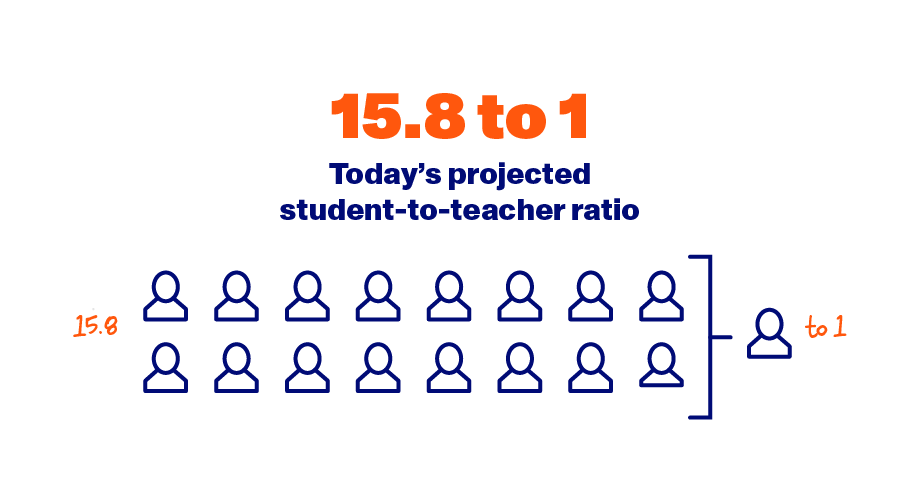 How many teachers wish they could lower that ratio even further for independent work time or to provide more targeted support while students collaborate in small groups?
With on-demand tutoring programs, teachers can instantly expand their access to in-class assistants. What does this look like in action? Ryan, a biology teacher in the Mohawk Area School District, uses Paper to scale up targeted, inquiry-based support in the classroom.
"It's as if my preferential approach to facilitating student learning through responding to a student's question with a rhetorical, leading question of my own, the Socratic Method, was carbon copied as many times as I needed it to be at any given moment."
— Ryan, Biology Teacher
3. Teachers can count on tutors to provide extra encouragement
Keeping a positive attitude may do more than just lift students' spirits. It might also help them stay focused.
Researchers at Brigham Young University and the University of Kansas studied the impact of praise in middle school classroom settings, after already having demonstrated the positive effect of praise on students in elementary school.
The results indicate that older students still respond strongly to praise. In fact, when the ratio of praise to reprimands was 1 to 1, the study found that on-task behavior rose by as much as 70% across the class.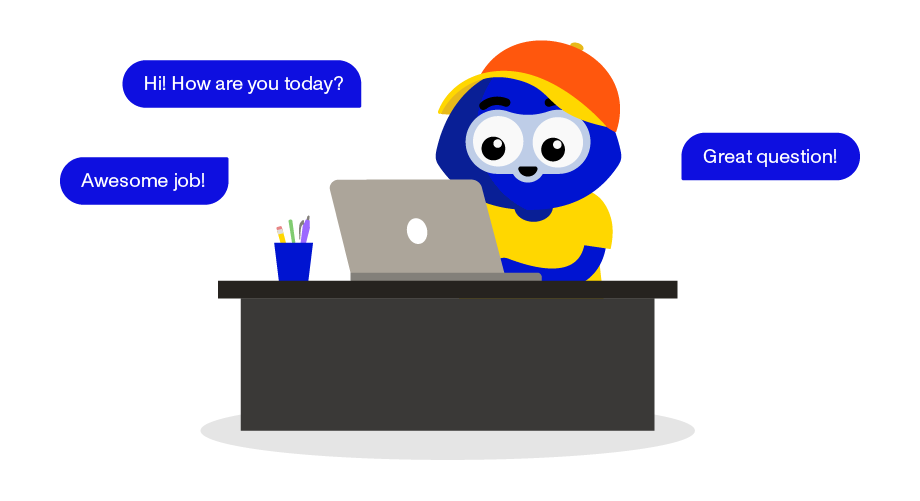 Positive tutoring support can help teachers ensure that their students are receiving more opportunities for direct encouragement.
4. Teachers can review tutoring sessions to identify learning gaps
Teachers routinely check for understanding and conduct both formal and informal assessments. Many educators are already well trained in the art of harnessing data to help fine-tune their instructional methods.
Tutoring sessions add to this data pool, so that teachers can also observe exactly how students express their understanding of a concept to a trusted tutor, even if the student would be hesitant to ask a question in class.
These sessions can lead to rich insights about what learners already understand and where they may need additional guidance.
5. Teachers gain support from tutors who have a wide array of experiences and skills
Educators understand the importance of providing students with a variety of different ways to access, absorb, and retain information. While some learners may be more visually oriented, others might benefit from a more experiential approach or by using other techniques.
In addition, many students are simultaneously building fluency in the language of instruction as they also strive to gain proficiency in core subject areas. In fact, NCES data reveals that, as of 2018, there were about 5 million English-language learners in public schools across the United States. This is an increase of approximately 500,000 students since 2010, and it represents more than 10% of the student population in public schools.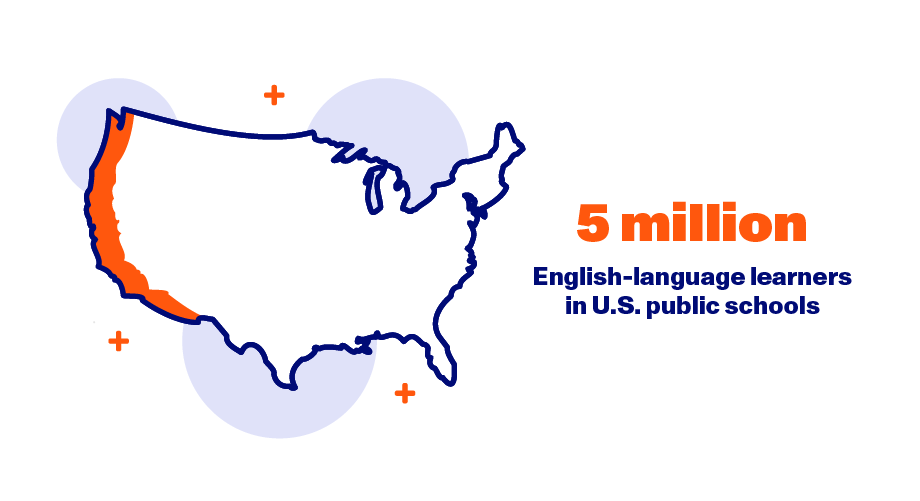 Tutoring support in a language that is more familiar to the student can help break down barriers to understanding. In addition to offering multilingual assistance, tutors can bring other unique skill sets to the table, complementing classroom instruction.
This individualized approach may take the form of personalized instruction, as Siddhant, a Paper tutor, explained. Tutors can work diligently to identify the student's preferred learning style and customize their approach as needed.
[View the full infographic: 5 Ways Tutors Can Serve as Assistant Coaches for Teachers]
For an in-depth look at how tutors can complement classroom instruction, check out our free guide to empowering teachers with 24/7 tutors.