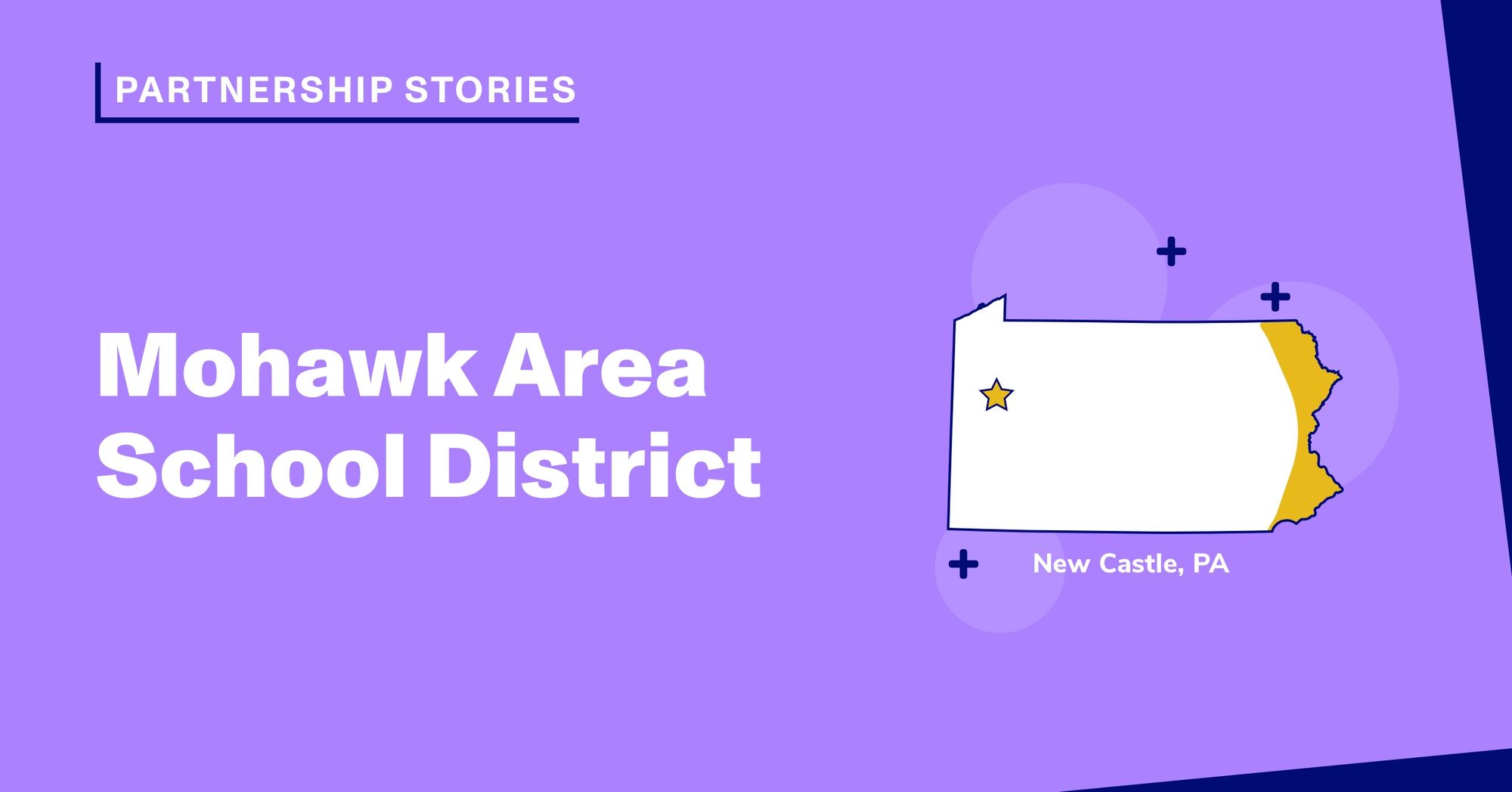 Paper Launch Succeeds at Mohawk Area School District
March 8, 2022
At Paper, we're excited to welcome a new partner in western Pennsylvania: the Mohawk Area School District. With about 1,500 licenses available for K-12 students in the district, Paper has quickly been embraced across all levels of the school community, from the board to administrators, teachers, and students alike.
Board of Education President Mark Hiler stated that the decision to partner with Paper was unanimous, citing enthusiasm for our ability to elevate existing equity initiatives and to assist with college and career readiness goals.
"Our district has areas of socioeconomic decline, with families not having access to resources that more affluent districts enjoy," said Hiler. "The board's collective objective has always been to give our students every opportunity to succeed, and Paper is helping us meet that goal."
A smooth rollout for teachers
Superintendent Michael Leitera expressed excitement about the streamlined manner in which Paper was able to educate teachers to effectively use the tool.
"Learning to use Paper, for our instructors, was seamless, and the combination of Paper-directed and asynchronous training aligned perfectly with our professional development plan," said Dr. Leitera.
The administration has high hopes for the service's ability to deliver quality educational support for all learners.
"This has truly brought us closer to leveling the playing field than any other intervention we have utilized," Dr. Leitera continued.
"Teachers have lauded the process-oriented and meticulous feedback students have received," said Dr. Leitera. "This product meets students not only where they are academically, but also meets them in terms of the modalities of how they learn."
Fast adoption with room to grow
On the ground, the district's students and educators have taken to Paper in no time, according to Dr. Loree Houk, assistant to the superintendent.
"It has only been two days since our introduction to Paper, and already our students have benefited from 105 tutoring sessions and 45 essays reviewed," said Dr. Houk.
With such promising early results, district leaders are eager to find out how the Paper experience unfolds.
Already alleviating teacher workloads
Teachers have a long list of responsibilities, and there's no shortage of tasks and systems vying for their attention at once. When you're working with educators, you need a clear and compelling value proposition, and you need to deliver on it quickly. It looks like we've been able to make the case to Mohawk Area School District teachers.
"What started initially as apprehension on my part toward yet 'another bit of educational technology' quickly transformed into a wholehearted embrace of what the Paper app has to offer," said Ryan, a biology teacher in the district. "I have found in the few short days that I've deployed the Paper app that the stress of my workload has dropped substantially."
With vital support available for learners in all grade levels and subject areas, Ryan found that Paper was especially helpful for students in his upper-level science classes who needed extra assistance while formatting reports in American Psychological Association (APA) style.
This educator's vote of confidence is due in large part to Paper's use of inquiry-based tutoring.
Activating student knowledge with inquiry-based methods
Paper tutors don't just give away answers. These expertly trained pros help students better understand their own learning and guide them through problems by asking thoughtful questions.
"It's as if my preferential approach to facilitating student learning through responding to a student's question with a rhetorical, leading question of my own, the Socratic Method, was carbon copied as many times as I needed it to be at any given moment," said Ryan. "The idea that I can leave meaningful work for my students in my absence, knowing that students will have a second layer of support available to them, is reassuring."
While the partnership is in its early phases, Mohawk Area School District community members are already thinking of new ways to make Paper work for them.
"Paper has been a true paradigm shift, and teachers and students are innovating and creating new uses for the product daily," said Dr. Leitera.