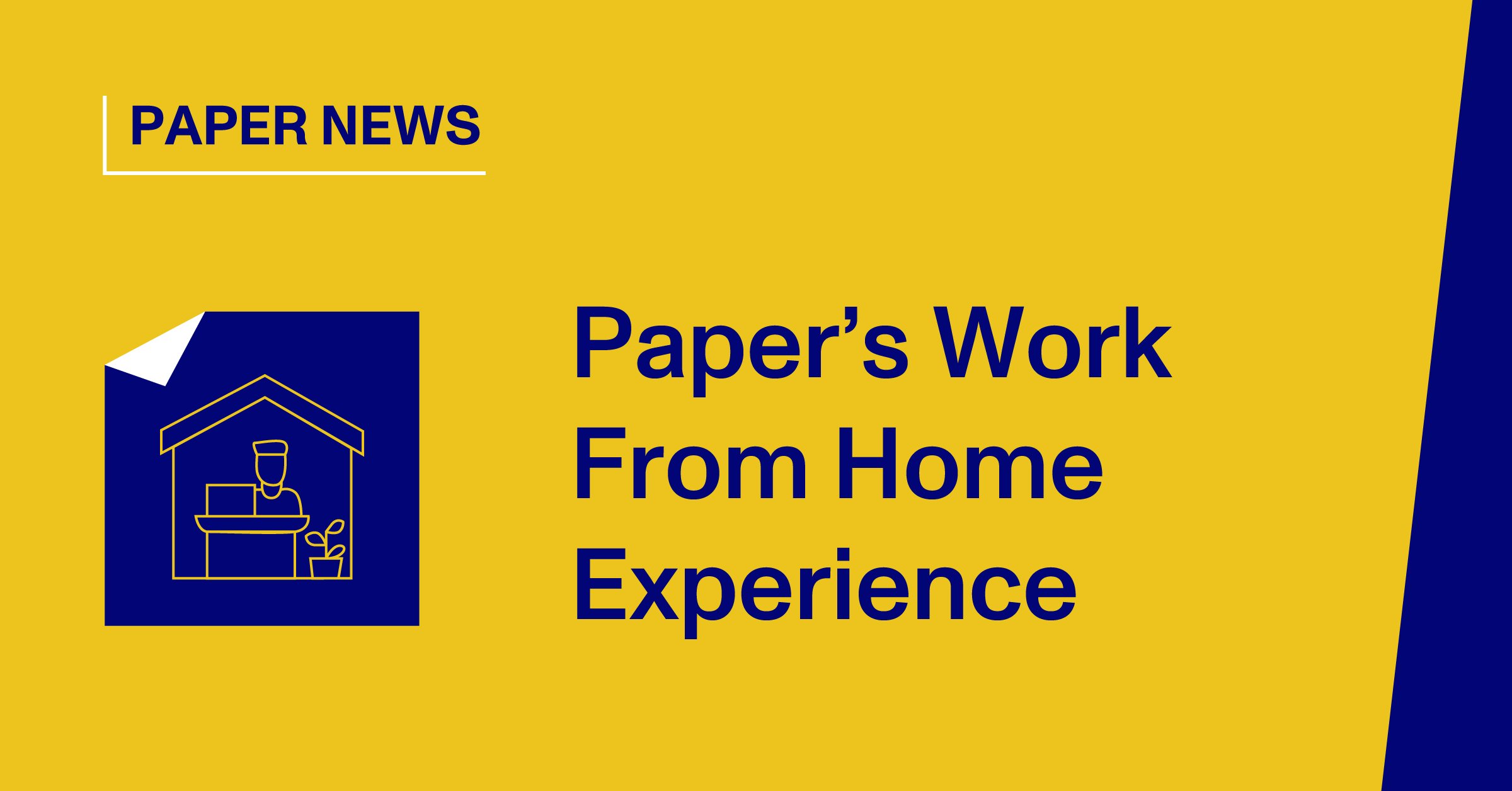 WFH at Paper: A Team Experience
March 19, 2020
In light of the latest pandemic, employees around the world have been asked to work from home to reduce transmission of the virus. Working from home can be somewhat stressful especially during uncertain times like these.
As a company, it is important that we provide our employees with all of the necessary tools to ease this transition as smoothly as possible. We've decided to move away from traditional remote work by adding a twist to ensure that our team feels supported and engaged even from home.
Here are some of the things that we've been doing at Paper to ensure that our team building doesn't stop due to the fact that we've been restricted by social distancing ourselves 🙌:
Supplies
As we prepare to work from home for an indefinite period of time, we will be supporting employees by allocating a budget for supplies that they require so that they can work from home in an effective and comfortable manner.
Fitness
Staying active and engaged with group-related fitness activities has been part of our company culture for years. Our employees have access to company sponsored spin sessions and other group fitness activities.
To replace these spin sessions and in-person group fitness activities, we have partnered with Fitplan which allows our team to have access to a personal trainer at any time of the day as well as participate in various virtual workout sessions. This will give everyone a chance to remain active and perhaps virtually workout with their colleagues.
Team building activities
Loneliness is definitely the biggest downside to working remotely and can often lead to employees being disengaged and thus decrease their overall productivity levels. Communication therefore becomes the most essential aspect of building and maintaining successful relationships between colleagues when working from home. Although we encourage each employee to communicate through our various Slack channels as well as participate in their usual meetings through video conference in order to remain connected, we do believe that it is also important to have fun while working at Paper.
For this reason, we've scheduled weekly team building virtual activities such as virtual poker sessions, colleague cooking tutorials, bring-your-pet-to-work day, tea/coffee time, and many more to help combat isolation.
Here's a snapshot of our weekly activities calendar :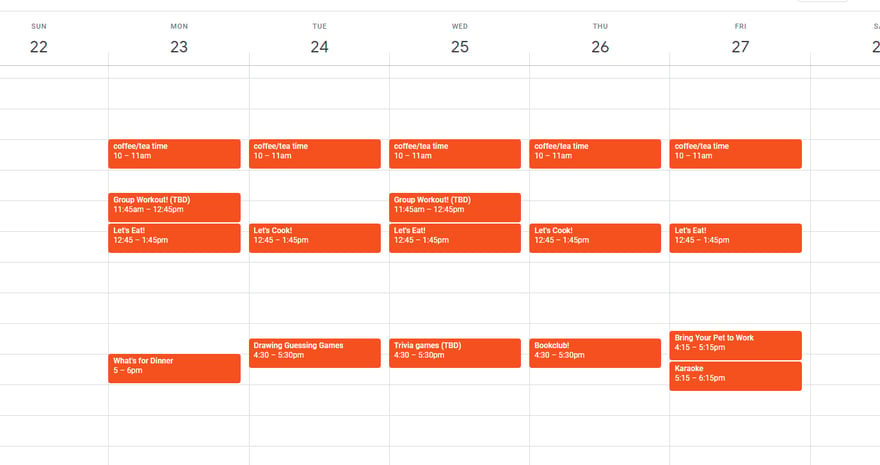 Paper team members are encouraged to submit new ideas here.
Overall the purpose of virtual team building is to bring all of our employees together while creating an environment that resembles our office environment. We want members of the Paper family to maintain those meaningful relationships that they built while working in the office so that they can also remain as productive as they were.
At Paper, we strongly feel that it is important to ensure that our employees stay productive, connected, and have fun all at the same time !
- Eva Gyamfi, HR and Admin Manager @ Paper