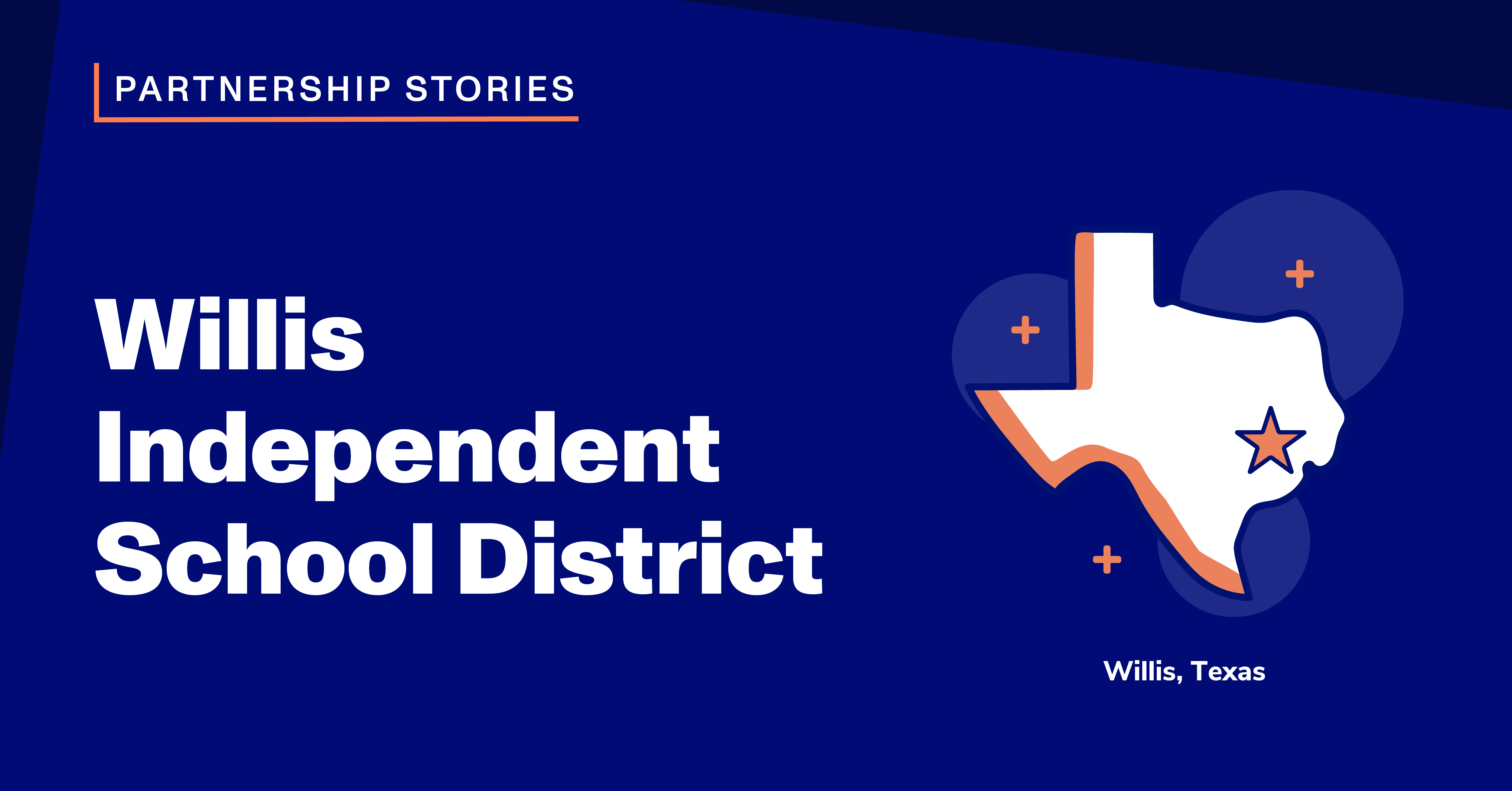 Willis Independent School District: A star Paper™ partner in Texas
November 23, 2022
From third through 12th grade, 6,600 students in Texas' Willis Independent School District (ISD) are set to gain access to Paper™.
The two-year partnership will support learners in the Montgomery County community of Willis—which is located approximately 45 miles north of Houston—and students in the district who live in surrounding areas.
Sara Goolsby, the assistant superintendent of innovation, teaching, and learning for Willis ISD, expressed optimism about how the service will support students.
"We are excited to bring this tutoring program to our students and families," said Goolsby.
"Our teachers do an amazing job with our students, but giving the option to receive help on the evenings and weekends is a level of service we cannot provide without Paper."

— Sara Goolsby, Assistant Superintendent of Innovation, Teaching, and Learning, Willis Independent School District, Texas
Willis ISD joins a growing roster of more than a dozen districts across the Lone Star State that have opted to support their students through partnerships with Paper. With tens of thousands of Texas students on the platform, learners from Caldwell to Mesquite and beyond have access to 24/7 assistance through Paper's Educational Support System.
Think your students could benefit from anytime, anywhere access to educational support through Paper? Write to us today to learn more.