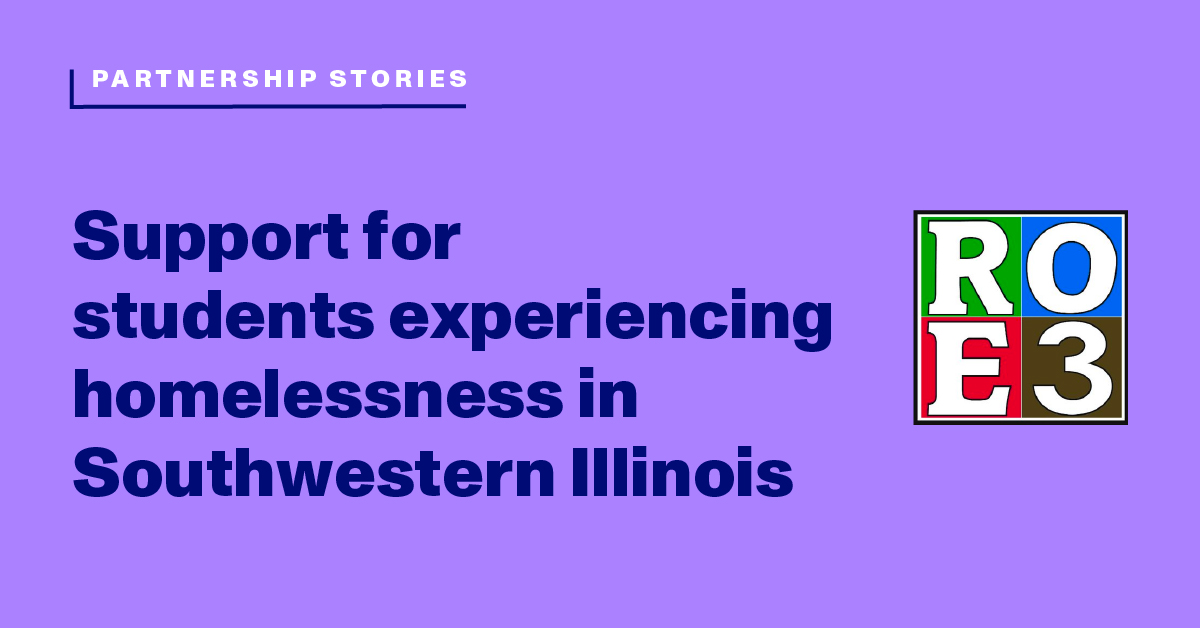 Paper™ to support McKinney-Vento program in Southwestern Illinois
August 19, 2022
In the midst of the ongoing homelessness crisis, it's clear that students who are affected by this complicated, multifaceted problem deserve all the help they can get—and that includes dedicated academic support. To that end, 24/7 online educational support services will be made available from Paper™ to 500 learners in Illinois who are experiencing homelessness.
This partnership is made possible by the McKinney-Vento Education for Homeless Children and Youth program, and it covers 13 counties in an administrative region of Illinois known as Area 5. Located in the central-western part of the state, the region spans from the Metro East area near St. Louis to more rural interior counties.
Angela Reeter of Regional Office of Education #3—which serves the counties of Bond, Christian, Effingham, Fayette, and Montgomery—is the lead liaison for the McKinney-Vento program in the wider Area 5 region.
Reeter believes that Paper's online format is well suited to support students experiencing homelessness in the area, many of whom may lack adequate transportation to attend in-person tutoring sessions. Such a hurdle can prove particularly challenging in the region's more rural districts.
"What we're realizing is in-person tutoring is not always available or feasible for homeless students—especially when housing is unstable."

— Angela Reeter, Administrator of McKinney-Vento Programming and Admin Mentoring, Regional Office of Education #3, Illinois
In addition, round-the-clock access may be particularly useful for older students in the area as they work to overcome achievement gaps that have widened during the pandemic, and especially for those experiencing homelessness.
"The 24/7 access is appealing because I feel like high school students are night owls," said Reeter. "Teachers aren't necessarily there when they need help [later at night]."
In addition to serving learners experiencing homelessness in Area 5, Paper now offers a discount to school districts in the region that wish to provide 24/7 online tutoring to the broader student population in their schools. Learn more about the discount, and discover why Paper is a trusted tutoring and enrichment partner for Southwestern Illinois.