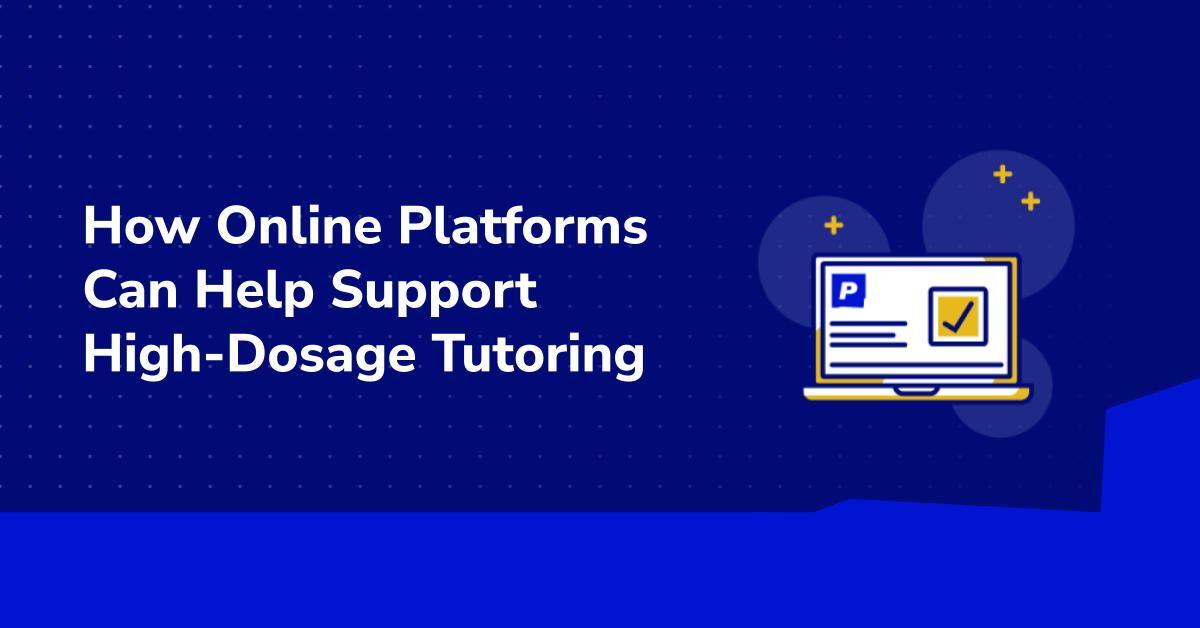 3 Innovative Ways Online Platforms Can Support High-Dosage Tutoring
February 17, 2022
There's a very real reason not to reinvent the wheel: It already exists, so the best way to unleash its potential is to innovate around it. In practical terms, what does that look like? Maybe it means better materials, more efficient design, or an enhanced delivery model.
In its simplest form, tutoring could be considered a "wheel"—an essential component of education that's been practiced around the world since time immemorial. High-dosage tutoring (HDT) is a research-backed method for using this vital tool to achieve the greatest impact. When schools and districts face challenges in implementing HDT, online platforms can provide innovative pathways for overcoming some of those obstacles.
Here are 3 unique ways that virtual tutoring programs can help bolster your school's HDT efforts.
1. Unlimited 24/7 accessibility

By providing a scaled-up, dedicated service, some online tutoring platforms are able to support students whenever they need help, day or night. Programs that are always available increase the opportunity for a wider range of students to experience even more learning moments, including during the school day.
As Paper tutor Aaditya notes, this on-demand convenience—offered free from time limits for each tutoring session—is a key reason that students gravitate to online tutoring.
2. Specialized support for a broad variety of learners
The National Center for Education Statistics (NCES) indicated that English language learners constituted more than 10% of all public school students in the United States as of 2018. That's about 5 million students.
Districts facing staffing shortages may have a hard time recruiting, training, and retaining enough bilingual tutors to ensure equitable access for all learners in the community. Online platforms that prioritize multilingual access can help schools meet this demand.
A lack of readily available expertise for assisting students across grade levels and content areas can also hold schools back as they pursue high-dosage tutoring. Larger online platforms with smart matching capabilities can make sure that every learner is directed to the ideal tutor for their particular needs.
3. A digital archive, right at your fingertips
It's a common problem: A student leaves their tutoring session feeling a renewed sense of confidence, but a week later, they're running into the same trouble again—and struggling to remember what they talked about.
Chat logs from online tutoring sessions offer students a built-in study aid for reviewing key concepts whenever they need a refresher. Teachers can also explore these records to pinpoint learning gaps for their students, gaining vital information to provide more targeted reteaching.
Discover how to unlock the potential of HDT in your classroom
Interested in learning more about high-dosage tutoring and its potential benefits for learners in your community? Download our guide to K-12 HDT today.