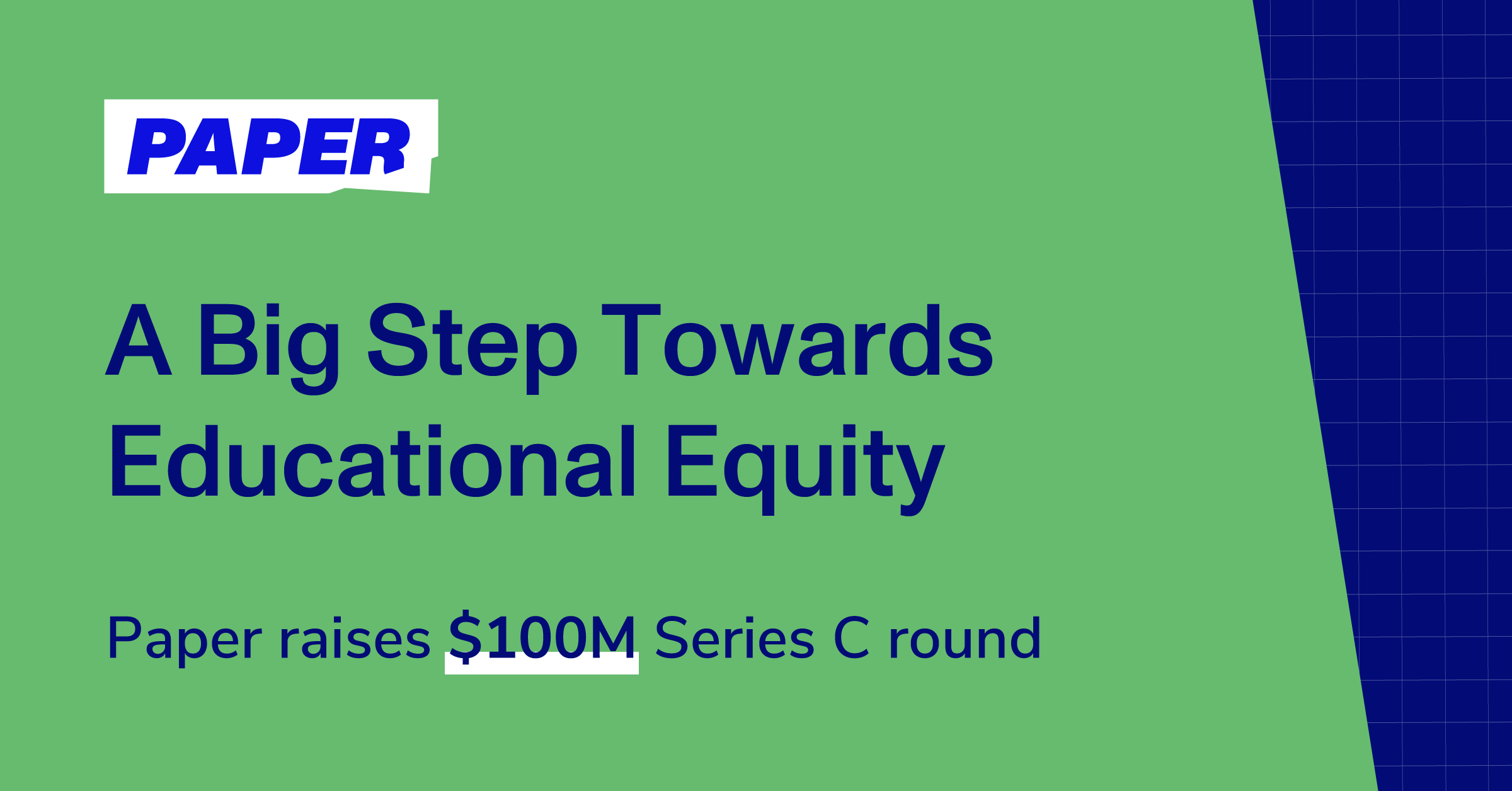 Letter from CEO: Announcing The Next Chapter of Paper
June 30, 2021
When I left teaching to start Paper, I was driven by my belief in the transformative power of tutoring to address the unique needs of every learner.
In many classrooms, including my own, I saw glaring inequities prevent all students from having the same resources to reach their academic potential. Paper's mission has always been to change that.
After seven years of hard work, passion, and resolve, Paper is the leading provider of 24/7 high-dosage tutoring that uplifts every member of a school community. Every day, over a million students, as well as their guardians, teachers, and administrators, wake up knowing they can rely on our dedicated educational support system.
We're a critical part of operations for schools across North America.
And we're only getting started.
I'm thrilled to announce that Paper has raised a $100M Series C round, led by IVP and ongoing support from existing investors.


IVP's experience in building impactful companies is unparalleled. Their support serves as a testament to how we're delivering profound results for our partner schools and districts and addressing urgent needs that other solutions cannot.
What's next?


This investment opens new horizons for Paper, allowing us to make critical investments in innovation and scale that will allow us to tackle inequities in the education system. The responsibility that comes with our growth is profound, but we have built a world-class team that is poised and committed to serving more students, better. (Join us!)
Getting this far took help from all of you: our partners, investors, and champions everywhere. Thank you for sharing our vision.
This funding for Paper coincides with similar opportunities facing schools around reopening. Equipped with unprecedented research on learning, funding allocations, and emphasis on equity, schools are readier than ever to embrace innovation as they recover and reinvent. We're ready too.
Read the full announcement here.
---
Philip A. Cutler
Chief Executive Officer
Paper