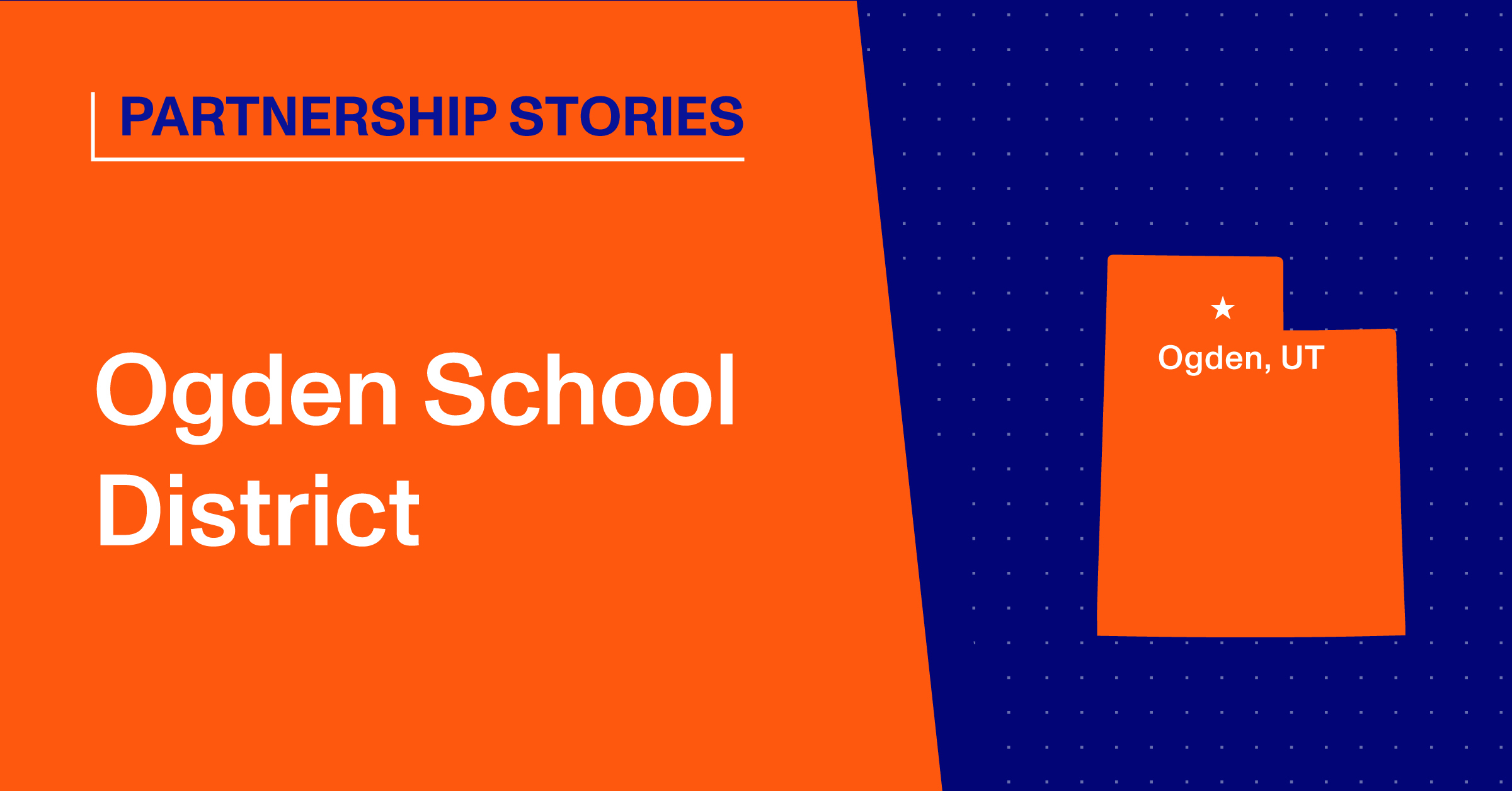 Ogden School District Becomes First Utah District to Provide Unlimited, 24/7 Tutoring
October 13, 2021
Paper proudly welcomes its first Utah partner, Ogden School District.
This partnership provides free, unlimited, 24/7 high-dosage tutoring to all 6,550 students in grades 5-12.
Ogden School District is one of only two fully accredited districts in Utah, one of only two Certified Google Reference Districts in the state, and now is the first to offer free, unlimited 24/7 access to tutors.
Superintendent Luke Rasmussen said:
We are excited to offer this to our students. They will be able to access academic support whenever they need it. This will be a significant source of help for our students and one that we hope our families will take full advantage of.

Many students of all different ability levels need additional one-on-one guidance and this program will remove barriers associated with private tutoring or scheduling conflicts to receive that support.
All student-tutor interactions are recorded and accessible to teachers, and Paper provides data analytics that will provide Ogden School District educators with insight into learning gaps and give district administrators a better understanding of where support is needed.
Heritage Elementary School Teacher Sarah Goodsell said:
Every class has a variety of students on different learning paths. Our students will benefit from the help that the tutors offer that is tailored to the level they are at in that given subject.

It opens up more opportunities for our students to reach their own personal goals or to help the students get that extra push with something they are struggling with in class. We are so excited to have a partnership with Paper that opens up tutoring 24/7 to all of our students.