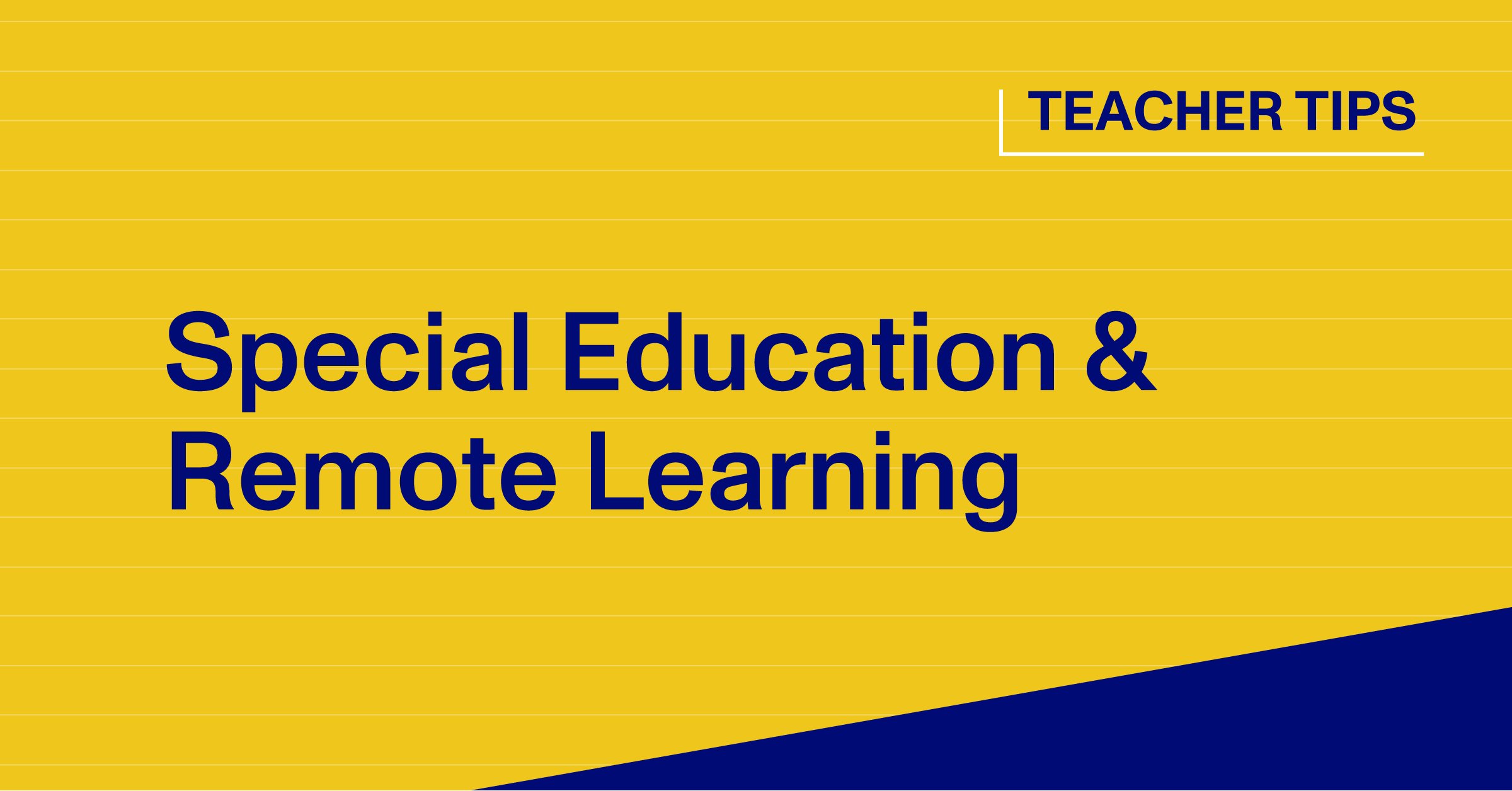 4 Ways to Help Special Needs Learners at Home
April 21, 2020
As schools continue to find ways to support learning from home, we need to carefully consider how to assist every one of our students. The concerns around the switch to emergency distance learning are only heightened in the case of special needs learners, as many may no longer be receiving resources they depended on schools to provide.
Keeping this in mind, the Paper team has brainstormed some helpful strategies to support special needs students and ensure that learning from home can be successful for everyone.
1. No surprises!
When it comes to schoolwork, students don't like surprises! And because remote learning doesn't come with school bells, a visual or written schedule is a simple but effective tool. Having a clear and detailed layout of daily lessons will help ease anxieties and allow them to better conceptualize what a "school day" at home will look like. This can ultimately help keep them focused(ish) and organized(ish) throughout the day. Also, make sure that breaks and free time are clearly labeled (underlined, asterisked, colorized, the whole shebang!) Check out this resource for some visual schedule ideas.
2. Make way for play
Playtime and socializing are a critical part of a student's development. The American Academy of Pediatrics emphasizes that play helps students develop decision-making skills, become better self-advocates, and allows time to "engage fully in passions they wish to pursue." Allowing time throughout the day for free play should be taken into consideration, now more than ever. Emphasis has to be placed on time away from screens to create a well-balanced learning schedule. Students can be encouraged to safely explore the outdoors or engage in play indoors (check out these indoor games).
3. Parents as backup
More than any other student population, students with learning difficulties will be the ones affected most. Many of these students have relied on support from resource teachers and teacher assistants, which may no longer be possible. Reaching out to parents and providing them with some expert tips and tricks will help them better understand how their children learn and process material and help them provide their child with that added support. Think of this as introducing parents to their child's school persona.
4. Get zen
Emergency learning situations can create stressful work environments for both teachers and students. Before the move to virtual learning, many teachers had successfully incorporated mindfulness into their classrooms. There's no reason why this should stop now that everyone is home! It is normal for children with special needs to spend a little extra time accepting and adjusting to the fact that home is no longer just a video game and social media hub. Spending time to practice grounding exercises may be a small activity that makes a huge difference in helping students to adjust. If all of this is new for you, here is a great resource that provides some steps on how to get started.
Remember, it's ok to keep it simple and keep it short. It will still do wonders in bettering overall student and classroom mood.