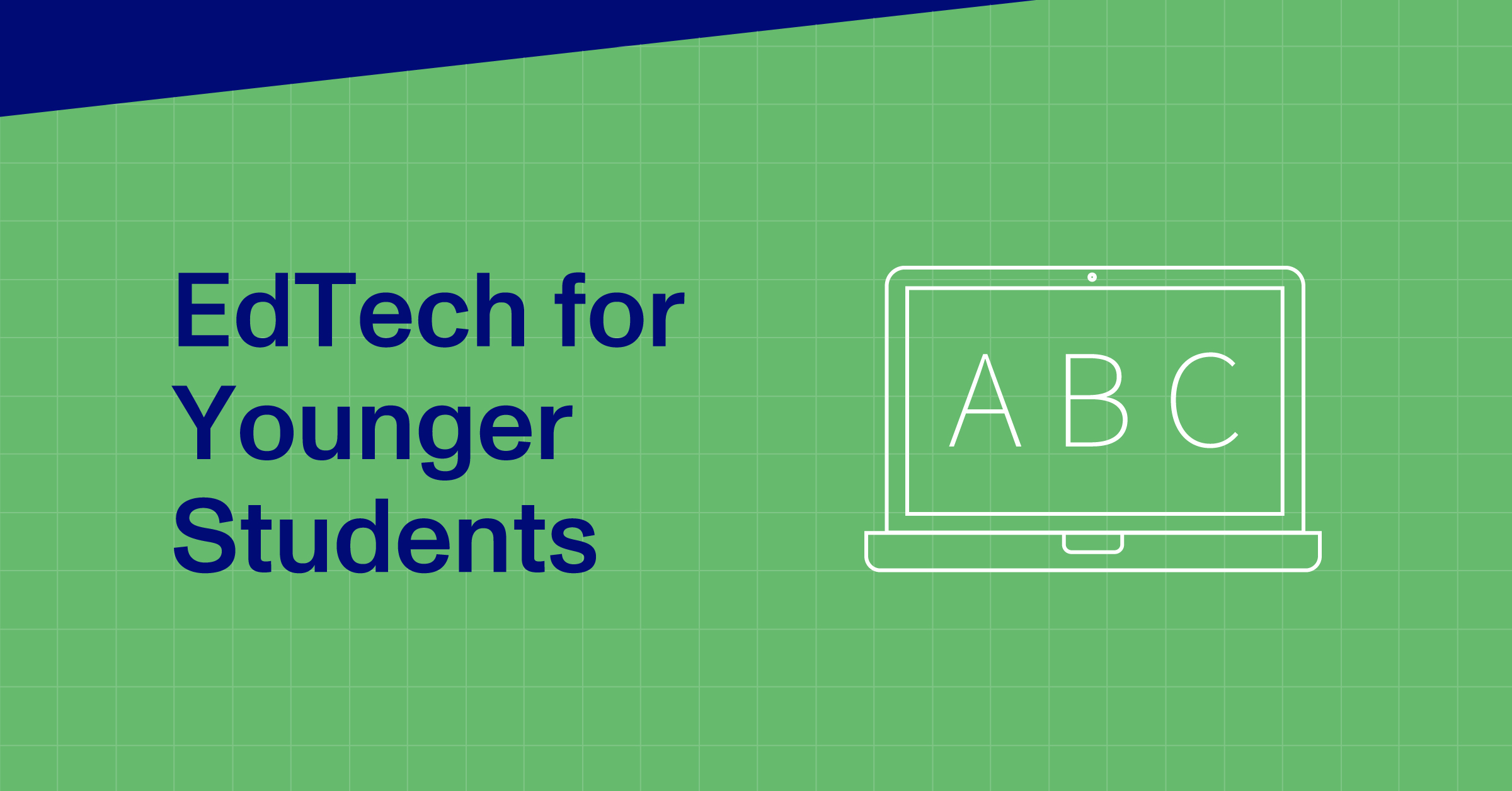 Educational Technology with Younger Students
August 20, 2020
Kristin Merrill is a fourth grade teacher in south Florida who strives to engage students in learning by reaching them in ways that are responsive, relevant and interactive through the intentional infusion of technology in the classroom.
A self-proclaimed "Dinosaur of Fourth," she has been teaching the fourth grade since the start of her career, 14 years ago.
Kristin is passionate about helping other educators; she frequently shares teaching ideas, strategies, and tips on using EdTech with other teachers on Twitter.
This year, she and her husband Joe wrote The InterACTIVE Class: Using Technology to Make Learning More Relevant and Engaging in the Elementary Classroom. A quick scroll through her Twitter will show that many educators are relying on her book to help them get through these tough times.
Hear Kristin give an example of interactive learning:
Kristin's advice with using technology in the classroom
1. Always start with your end goal in mind
Kristin's friend, Dr. Monica Burns, an EdTech and curriculum consultant, gave her and her husband the following advice:
Whenever you build a lesson, you want to build it based on what your content is and what your end goal is, and if technology can get you there efficiently or include some engagement or some fun, then it's a great place to integrate it.
[READ: Dr. Monica Burns on the 5 Questions We Should be Asking Ourselves about Distance Learning]
"But I'm a writing teacher, and normally, in my writing classes at school, there's almost never any technology because it's not the most efficient way when you're teaching nine-year-olds how to write five paragraph essays, to be pulling out a computer and typing."
"And so we always try to tell people: Don't find an app that you love and try to figure out how to plug it in, but rather figure out what you're teaching and find tools that will be best for that."
2. Set expectations
"I would think when you're using technology with 'littles' it's all about management," said Kristin.
When students come through the door everyday, they know they're there to learn. "We explain in the book that technology is not a carrot, it's not like 'Oh, you were bad today. so I'm taking your Ipad away.' So we teach our kids in the very beginning that they are tools and whether you're bad or not, this is the tool we're going to use," she explained.
We talk about expectations and oftentimes we will talk as a class about 'how long do you guys think this should take? Recording a response on Flipgrid when you're just answering a question should take you less than 5 minutes and if you're spending 15 minutes taking your selfies, that's not efficient.' Those kinds of things have to be talked through with them.
[EBOOK: We interviewed 50 leading voices in education and organized their stories and insights into this free resource. Read now.]
3. Trust your kids
"I think there's a stigma with using technology in the classroom because it comes back to the idea of fear and not knowing that when kids are using technology, they're playing games and that they get addicted to their screen," explained Kristin.
However, she assures us that if teachers can make a classroom engaging enough that students are having fun learning, their attention won't wane.
"That goes back to the idea of the interactive class. If you give your kids a platform, people might say 'oh, they're going to get lost. They're going to play on it.' Yeah, they might. But if you make it right in that sweet spot of not too hard but not too easy, they get so involved that they don't even think about going off and playing around."
"I think kids, at least my kids' age and younger, they want to please. They want you to like what they're doing. They want to do well. Very rarely do they come in and say 'oh I'm going to mess up your day today.'"
Hear Kristin's anecdote on when using tech didn't go as planned:
4. Don't introduce too much too fast
"There are about three core apps that I would introduce my students to at the beginning of the year, and then I don't introduce anything else for a month or two. We just learn how to use these really well, and then once we learn how to use them to the point where they don't need me, then I can add another one that integrates with them, and then you slowly build your portfolio."
Whenever Kristin introduces new technology to her students, she always carves out part of the day to allow her students to play on the platform and get a feel for it. This way, her students have an understanding of the tool—they also get the urge to play out of their system.
5. Don't put pressure on yourself
Teachers, especially in the post-COVID era, may feel an extraordinary amount of pressure to learn and adopt every EdTech tool out there. Kristin contends that taking it slow and learning one tool at a time is the best way to develop proficiency and not get overwhelmed.
"This year, maybe you just learn Seesaw and that's all you learn—and that's ok. And then next year you use Seesaw and you learn Microsoft Teams. And then you start building. Now, in my 14th year of teaching, I have a whole toolbox that I can pick and choose from."
[MORE: How to Pick the Right EdTech Tools Post-COVID]
At Paper, we are committed to helping district leaders effectively transition into fall schooling while meeting the growing needs of their students and teachers.
About Kristin
Kristin is a fourth grade teacher, certified Microsoft Innovative Educator, and Certified Microsoft Innovative Educator. She is an ambassador for: Flipgrid, Seesaw, Classkick, and Buncee. Kristin has co-hosted events like Ed Camp Flipgrid, and is also one of the moderators of the #FlipgridFever chat. She has been teaching for over 14 years and works hard to engage students in learning by reaching them in ways that are responsive, relevant and interACTIVE through the intentional infusion of technology in the classroom. Keep up with Kristin on her Twitter and on her website.