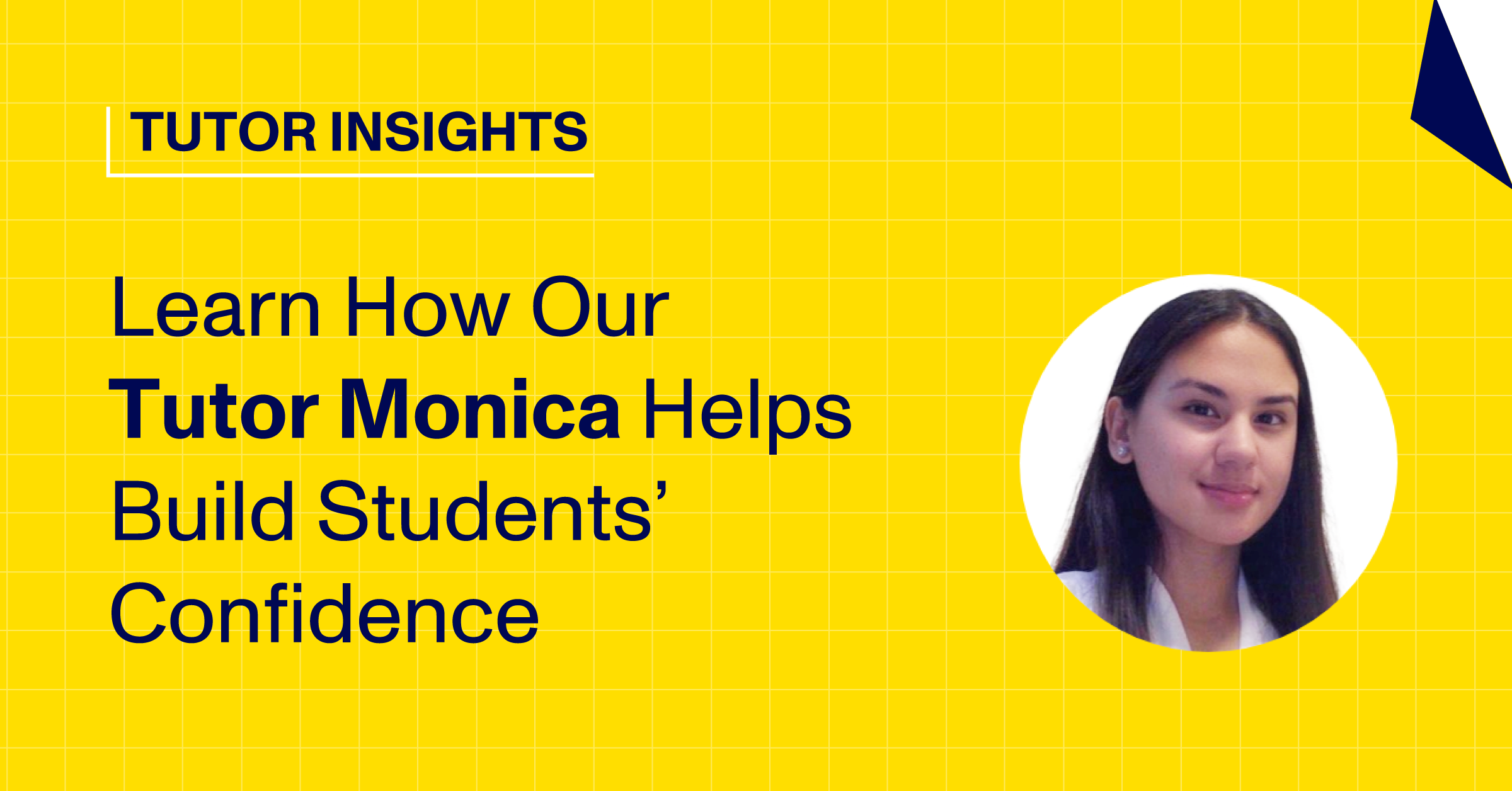 The Best Way to Build Students' Confidence
November 19, 2020
Students come to Paper for their academic-related needs, and we tutors go through any questions that they may have. The goal, though, isn't just to end the session with the correct answer.
We wouldn't be doing our job if the student left without a deeper understanding of the concepts covered.
Anyone can give an answer, but it takes a great tutor to help the student understand.
It takes several qualities to make an educator. However, the most important is patience. In the online setting, it can be a challenge for students to communicate their thoughts effectively. Sometimes as a tutor, it is unclear to me what the student is having trouble with.
It takes patience to identify exactly what we need to focus on improving. Going through questions with the intention of making sure that every single step is understood takes patience. Explaining the same concept in different ways until it makes sense to the student takes patience. Working toward the end goal of having the student feel confident and prepared enough to tackle a similar question independently takes patience.
Sometimes students rush into questions and draw the wrong conclusions. Educators must express the importance of patience in the classroom. I like to remind students that before we can go fast, we must take the time to be thorough. You can have the best explanations, the quickest response times, or even the smartest students, but if you aren't willing to take time and make sure all bases are covered, you are not helping the student to the best of your ability.
Paper isn't a quick fix or an easy answer. It's a tool to assist in students' success.
Patience pays off. The most rewarding part of being a Paper tutor is seeing students grow their confidence over time. One situation, in particular, stands out to me. I remember working with a student for about 2 hours. Although it could have been completed in less time, we took the necessary steps to make sure that everything was clear.
Throughout the session, the student often apologized for answering incorrectly. My job is to enforce a judgment-free, safe space, so I assured them that an apology was not needed. Sometimes, we have to make mistakes before we can get things right.
A little before the two-hour mark, the student sent a second question. I encouraged them to attempt it on their own if they felt comfortable, so they took a few minutes to try it out. When the student returned, they provided a final answer that wasn't correct, but the work that they showed demonstrated their understanding. I said to them, "We are on the right track! Is there something we can fix?"
Rather than apologizing, the student told me that they knew exactly where they made the mistake. Being able to self-identify the error, once again, demonstrated their understanding. Once the student fixed their slight miscalculation, they had the right final answer. Our patience paid off. I felt like we did a job well done.

Monica, Paper Tutor
Paper supports students and educators in school districts by providing unlimited 24/7 multilingual live help and essay review. Who are our tutors?