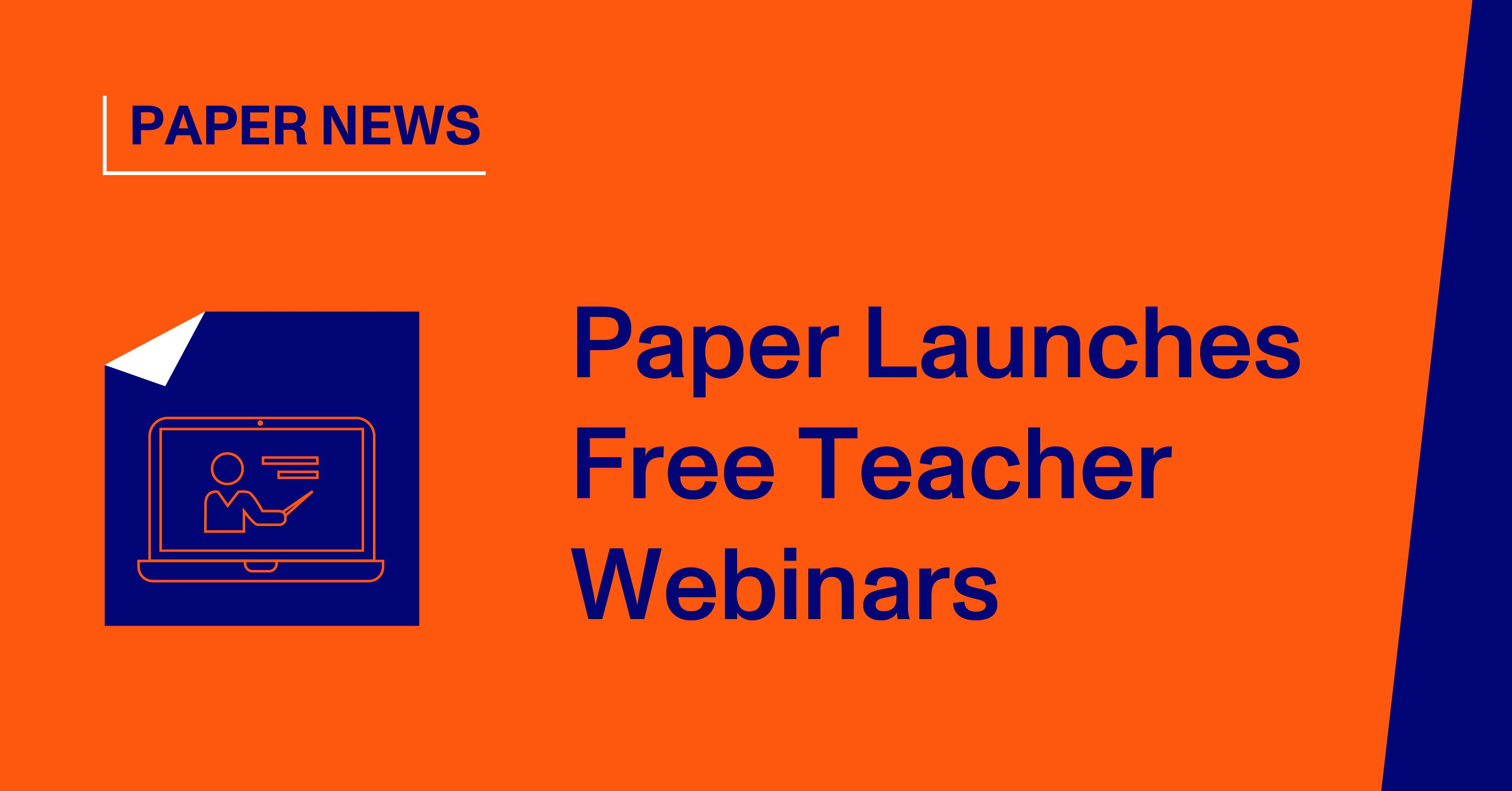 Paper Launches Teacher Webinar Series on Moving to Virtual Instruction
March 24, 2020
Paper is dedicated to helping both students and their teachers during this time of uncertainty. Many of them are being asked to learn new practices and adopt new routines, and Paper wants to let the community know that they are not alone.
Starting this Tuesday, Paper is launching a free webinar series focused on helping teachers while they adjust to this new reality, hosted by our team of teachers.
Every Tuesday and Thursday, our Paper-less Learning Webinars will address the issues and challenges faced by educators in the shift from physical to virtual instruction.
Topics covered will include: Lesson planning, classroom management, overall teacher wellness, and more!
Webinars will offer teachers tips, tricks and resources for managing their classrooms, as well as providing a forum where they can ask questions, address concerns, and offer feedback.
For teachers that cannot attend the webinars, Paper will be uploading recorded versions to our YouTube channel, available whenever they need them.
There will also be a weekly blog post on Mondays, that will cover the main ideas of that week's webinars.
Register for the Paper-less Learning Webinars here.