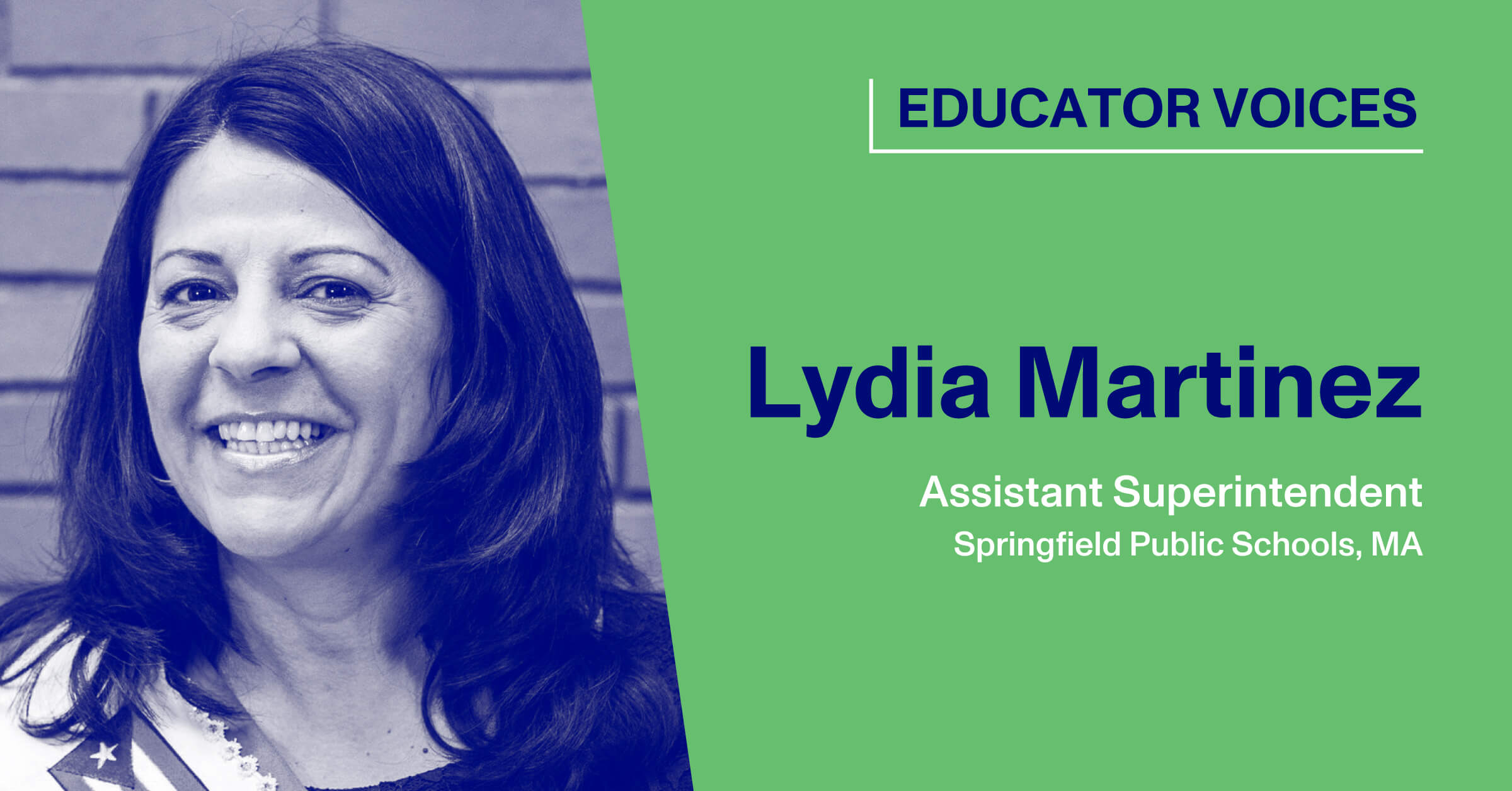 "Welcome to the 22nd Century": This Assistant Superintendent Is Embracing the Fact That Education Has Changed Forever
May 29, 2020
"The days of sitting in rows and listening to lectures, I think, just shifted permanently for everybody," said Lydia Martinez, Assistant Superintendent of Springfield Public Schools (SPS), when we discussed how the district was adapting to distance learning.
What I've been telling people is welcome to the 22nd century because I think that's what we're entering. I really do believe that this is going to shift education permanently and I think this is the only good thing about what is happening right now.
A former teacher, tutor, assistant principal, principal, and chief schools officer Martinez is passionate about finding innovative solutions to help students become better learners. Now with schools closed for an indefinite amount of time, the leadership team at SPS is working hard to ensure that students have authentic learning experiences.
As Martinez explained, today's children are born with technology, and we must understand and utilize that when educating them. This was one of the reasons why Martinez decided to partner with Paper, back in the fall of 2018. She was looking into different tutoring services to implement at her district. When she came across our Educational Support System (ESS), she thought, "this is tutoring at its best."
Given her experience trying out different tutoring programs, combined with her background as a Spanish tutor, Martinez was impressed that Paper's platform had educators helping students in real-time and that the communication was in an online setting rather than face-to-face. Thinking back to her days as a Spanish tutor, driving to students' houses and libraries, Martinez said: "Having a platform like Paper would have made my life so much easier."
"I also thought this was a brilliant way for kids to be able to say: 'Hey, I don't know what I'm doing,' because we all know with students, egos are a huge part of growing up. And so they're not always going to raise their hand and say: 'I didn't do the homework because I didn't know how.'"
When schools had to announce closures, Springfield Public Schools had already been considering remote learning options. SPS' leadership team embraced innovative technology in their classrooms: Alongside Paper, they've had a 1:1 device initiative in place for the past seven years for grades 2-12 and a 2:1 ratio for K-2 students. "We already had the inventory," said Martinez, and all that was left to do was to plan how all students would take home their devices. Also, SPS supplies lessons and resources such as grade-specific packets to give students additional materials to work with at home.
What Paper has really done for Springfield Public Schools is given us yet another option for our children to be engaged at any time, and that is important.
School closures have pushed SPS' remote learning initiative forward and have compelled all teachers to learn the ins and outs of all the tech platforms. "Because using ed tech platforms is a necessity now and not a luxury, we are having more educators coming to our PD's to learn about how to use it and how to do it. As a unit, everyone is now on board and learning."
One of the biggest lessons Martinez learned is: "Computers are not the only way for remote learning to occur, and that we shouldn't rely solely on that." SPS is thinking not only about the students but about the families that have to guide their learning. As Martinez explained, not all families are tech-savvy, and SPS has been encouraging them to take their daily activities and "turn them into lessons." She described how everyday activities at home could serve as valuable learning experiences for children: "Teach them how to cook and how to use the measuring cups, or let them help you remodel a room, how many cans of paint does it take to paint a room."
Having uniform lines of communication to families has also been a lesson for Martinez's team. They are mindful of how too many messages from different teachers about different things can be confusing and overwhelming for students and families. "So having one place where parents can go and everything that their child has to do is there for them to be able to access it was another lesson learned by us," said Martinez.
Right now, what is certain about fall is its uncertainty. Martinez said that her team is envisioning back-to-school, but waiting to make any concrete plans for schooling. "Obviously, we know how to open schools in the traditional sense. We have tons of experience with that. We can do that without a hiccup." However, In the event that remote learning must persist for the coming school year, they are considering balancing standardization and flexibility: "Do we give that autonomy to the teachers still, or do we give them a little more guidance?" SPS aims to ensure that when children return, they are on the same page. "We want to make sure that we're still hitting those standards that the children need to master at their grade level," explained Martinez.