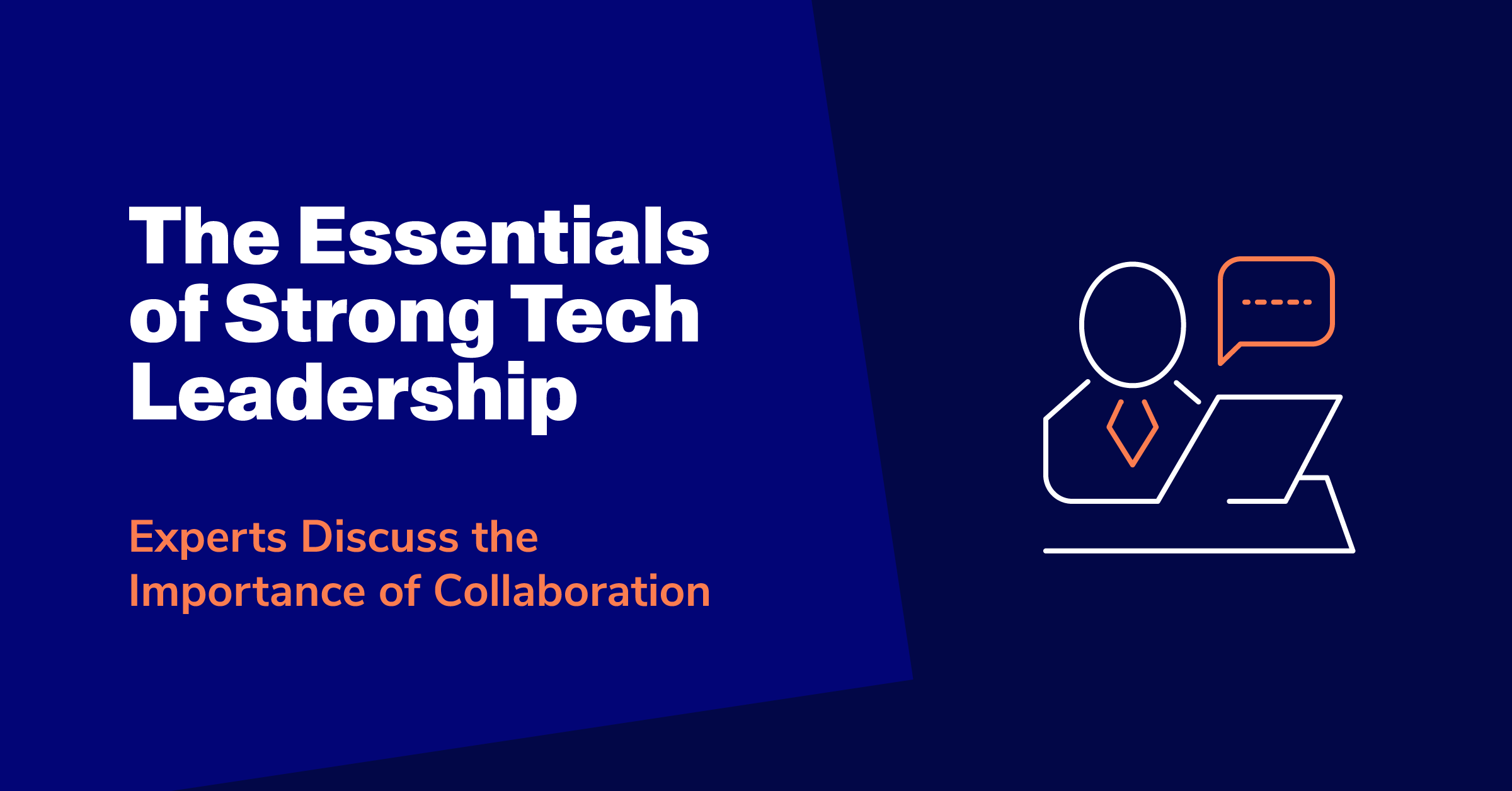 5 Steps Toward Good Tech Leadership in K-12 Education
February 1, 2022
Leaders are made, not born, so what makes for a particularly effective technology leader in the education space? And how do strong tech leaders navigate a world full of shifting uncertainties while keeping an eye on sustainability?

Three technology and IT champions from California school districts helped us explore how to navigate change and improve decision-making processes to better meet the unique needs of educators, students, and community members.
[READ: K-12 Leadership Guide: 8 Priorities for the 2021-2022 School Year]

1. Move from a reactive posture to a sustainability mindset
There's no question that the COVID-19 pandemic forced school districts far and wide to confront new challenges. Technology helped institutions fill gaps in their ability to effectively support students during a time of immense upheaval. Now, nearly two years from the start of the pandemic, how have these tools been holding up? The answers lie in stakeholder engagement, student adoption, and a wide variety of other metrics.

Free tools and vendor-provided data can help tech leaders measure how frequently certain apps are being used and how widespread they are within the school community. Assessments like these can be especially useful for figuring out which applications to keep and which should be cut. Pay attention to any overlapping features, and look for opportunities to reduce redundancy.

Going forward, it pays dividends to think long term about where you invest your budget. Focus on solutions that will continue to be valuable long after the origins of the pandemic have receded from memory. Educators are more likely to put in the time and effort required to adopt new technology if they believe it will have a long shelf life.

It's equally important to remember one of the key lessons we've learned over the last couple of years: Great things can happen when you break out of the status quo. It might take some time and resources to take on new technology, but if students, teachers, and the community benefit, then the effort is worth the reward.
2. Zero in on the mission

In times of change, it's essential to stay focused on your North Star—that means remaining committed to your school district's core mission.

When districts have a clear picture of the educational outcomes they want to facilitate for students, it's natural for technology decisions to flow from this same, shared vision.

Crucially, mission alignment demands close collaboration across departments. When stakeholders come together to share their views about how districts can best serve students, the process becomes much more careful and deliberate. As a result, the group's thinking shifts from immediate needs to long-range sustainability, even when time is of the essence.

Bringing teachers into the conversation provides a uniquely valuable perspective. Regardless of what a specific solution claims to accomplish, it takes educators championing the technology in order for students to actually benefit.
3. Streamline operations for accelerated decision-making

In some ways, there's no turning back. Now that districts have pulled off the impossible by onboarding an unprecedented amount of new technology at a lightning-fast clip, the bar has been raised. While tech leaders probably hoped for a return to methodical and deliberate decision-making, they now find themselves looking to balance speed and success.

That means shorter timelines with a renewed emphasis on long-term results.

To help move things along, trailblazing tech leaders in education must:
Work across silos: Right from the beginning, bring together stakeholders from services, IT, finance, and more.
Refine processes: Think about how to consolidate phases related to research, reviews, collaboration, and analysis when deciding on a new solution.
Reset expectations: Help departments shift their mindset from rapid crisis response to future-focused, accelerated adoption.
While some tech leaders have to focus on bringing outside departments into the conversation, many others face an entirely different issue—making their own voices heard. You may have to insist on joining a decision-making process earlier than some stakeholders think is necessary. They may be resistant at first, but your skills could be crucial for identifying potential roadblocks that others might miss.
4. Approach your role like a lifelong learner
It would be a mistake to conflate tech leadership in education with similar functions in the private sector or other areas. The pace is different, as are the challenges and incentives.

At its best, tech leadership in education represents an opportunity to empower dedicated educators so they can support their students in new and innovative ways. The shared goal for all individuals involved in K-12 education is to facilitate lifelong learning. Top tech leaders take this message to heart and live out these values every day, constantly striving to stay informed about new practices in the industry so they can work quickly and effectively.
5. Stay plugged in

Importantly, K-12 tech leaders today are more connected to the communities they serve than ever before. These professionals are vital to the success of individual schools and entire districts. The field is constantly evolving, but for many tech leaders, there's no place they'd rather be.

After all, working in education means having the chance to share exciting principles in science, technology, engineering, the arts, and math (STEAM) with the next generation. What could be more energizing, invigorating, and downright fun than that?
[MORE: Anytime, Anywhere: 5 Steps for Innovating District Tech Infrastructure]
We're grateful to Kris Boneman (director of EdTech at Bonita Unified School District), Stephanie Casperson (director of EdTech at San Marcos Unified School District), and Matt Penner (director of information and IT at Val Verde Unified School District) for taking the time to explore the topic of compelling tech leadership with us.