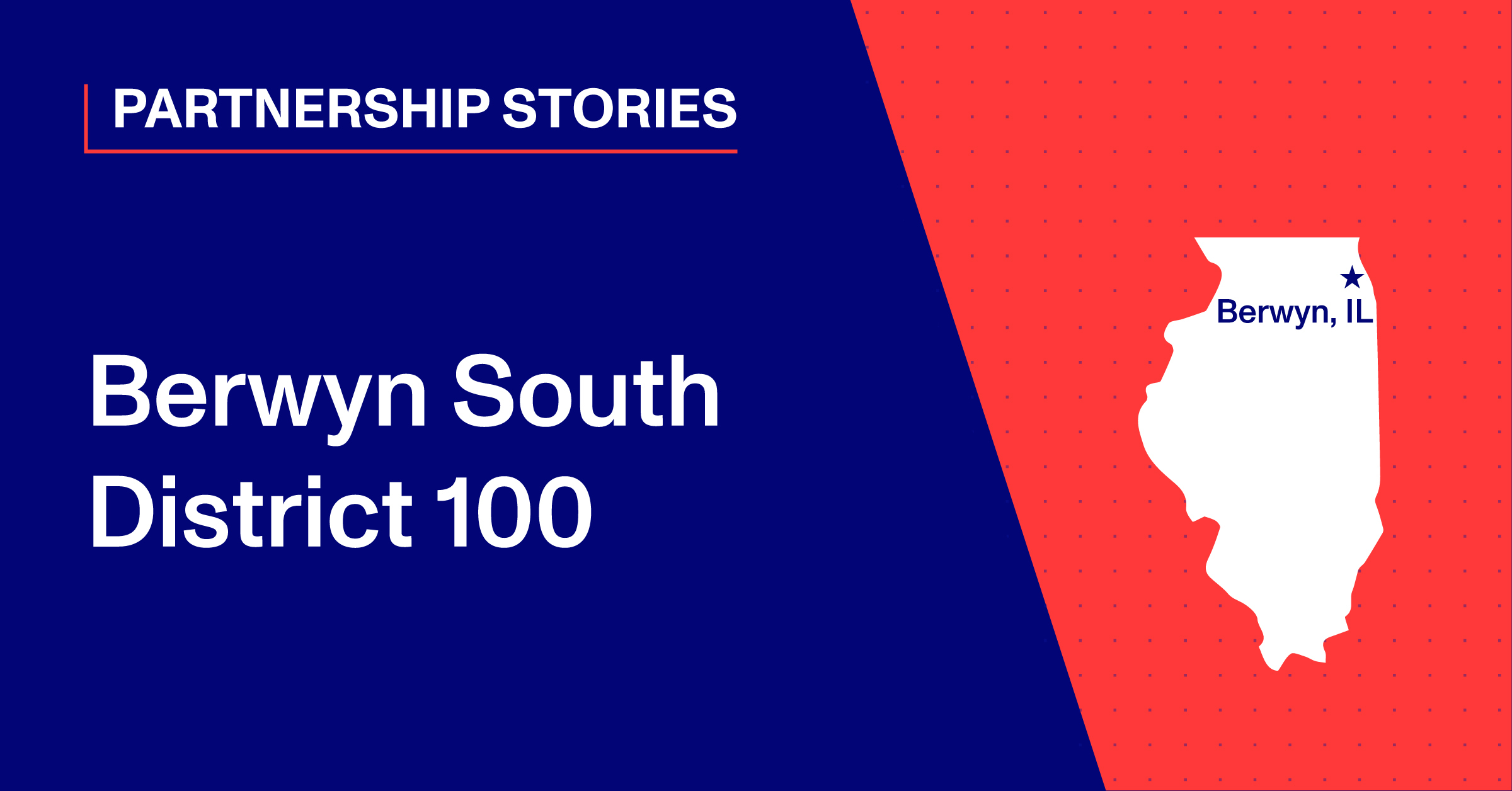 Berwyn South District 100 "Provides a Valuable Tool to Support Continuous Learning and Growth"
September 8, 2021
Berwyn South District 100 partners with Paper to provide 2,050 students in grades 3-8 with unlimited, 24/7 high-dosage tutoring.
Berwyn South School District 100 is a public school district located in Berwyn, IL. It has 3,520 students in K-8, with 76% qualifying for free or reduced lunch.
This is Paper's third partnership with a school district serviced by West40, after Franklin Park School District 84 and Berwyn North School District 98. More information can be found here.
District 100 is proud to partner with Paper to bring 24/7 access to on-demand tutoring for our 3rd through 8th-grade students. Paper provides opportunities for students to receive feedback and support in multiple languages from highly-trained tutors in a variety of content areas.

Paper's vision aligns with many of the beliefs we have in District 100, including personalized learning, innovation, and student ownership. As a district, we strive to be a culture of leaders and learners.

Our partnership with Paper provides a valuable tool to support continuous learning and growth, and we encourage our 3rd through 8th-grade students and families to take advantage of all the program has to offer.
— Mary Havis, Superintendent