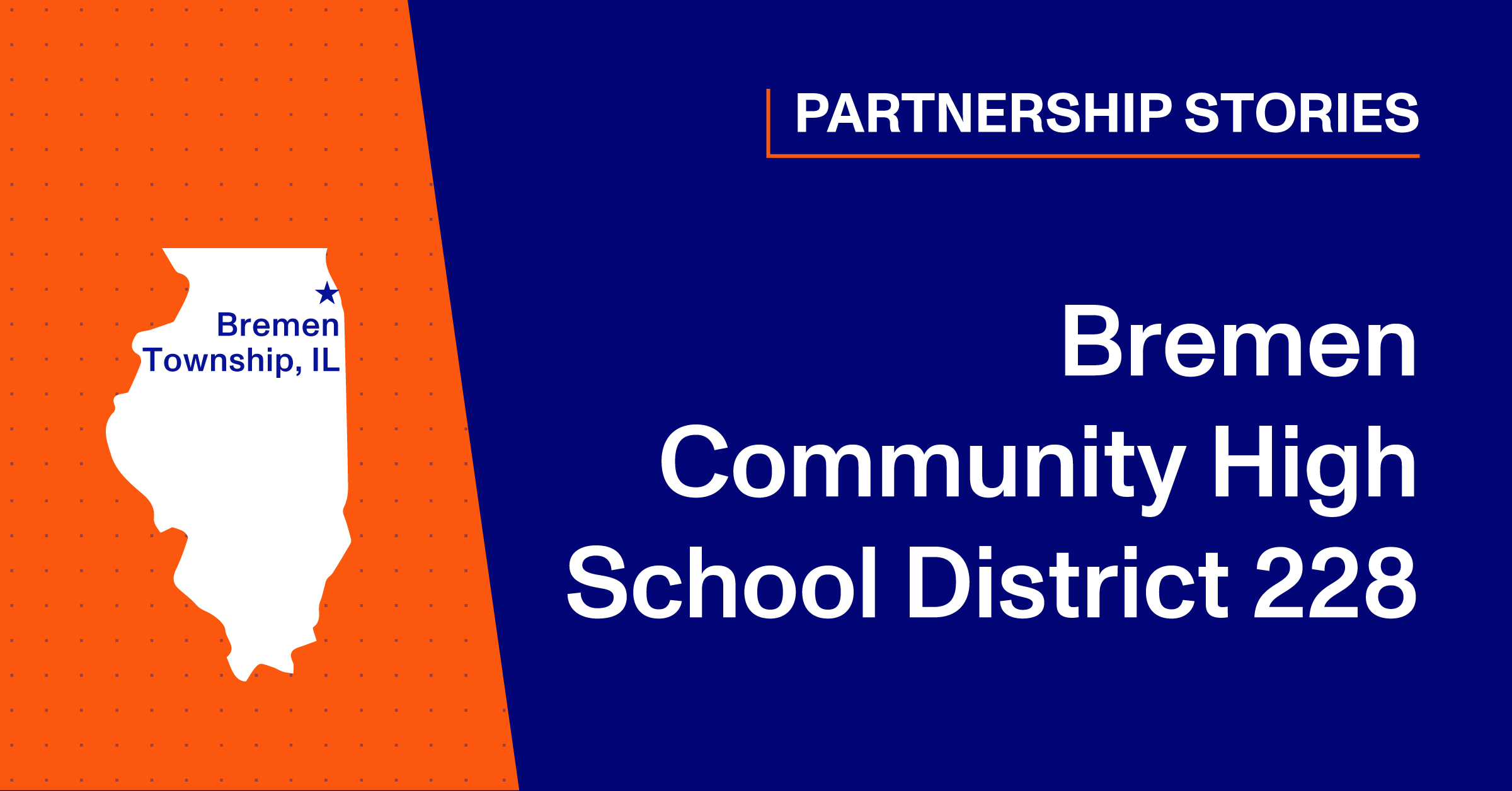 Bremen Hs District 228 Partners With Paper to "Develop Students' Ability to Self-Advocate When They Need Help"
August 26, 2021
Bremen Community High School District 228 enters a two-year partnership with Paper to provide students with unlimited, 24/7 high-dosage tutoring.
Using
relief funds
, this partnership grants all 4,900 students in grades 9-12 with equitable academic support—unconstrained by distance, time, or the availability of teachers.
Bremen Community High School District 228 is a public school district located in Midlothian, IL. It serves over 5,000 students in grades 9-12, with 40% qualifying for free or reduced lunch.
Dr. Corinne Williams, Assistant Superintendent for Teaching & Learning, said:
As students and teachers return to full in-person learning this school year, we wanted to be proactive in providing a service that would assist in accelerating student learning.

We also want to develop students' ability to self-advocate when they need help, but that requires help to be there whenever needed. Paper was our solution. By offering 24/7 support, students are able to get the help they need on their schedule.

We also like the fact that tutoring is offered in multiple languages, which will be a huge advantage for our English learners. I am already seeing the benefits of this service, as students have gone into Paper on their own to get help. It is so wonderful to see and the students are finding success! Thank you.