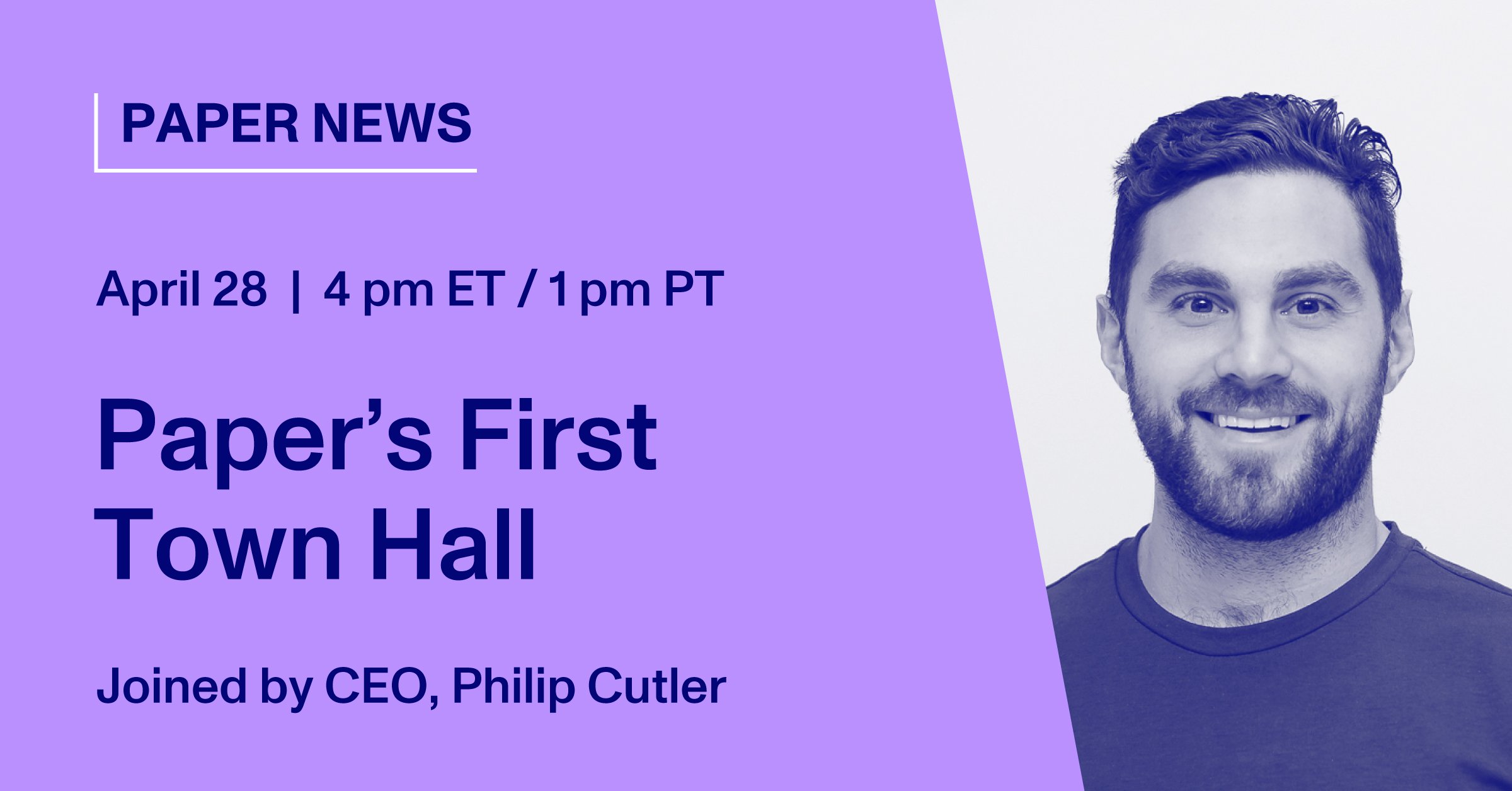 Introducing Paper's First Town Hall
April 23, 2020
Join Paper's CEO, Philip Cutler, in a community-driven discussion on the future of educational equity. The town hall will take place over Zoom on Tuesday, April 28, at 4 pm EST / 1 pm PST. Watch our event announcement and find out how you can attend below.
We're in the midst of an unprecedented global crisis that has left the education world in flux. Virtually overnight, schools have had to announce closures and figure out how to provide essential services to students and families from a distance.
The responsibility of delivering lesson plans, devices, meals, and even messages of love and support has abruptly fallen on the shoulders of district leaders. Evidently, school closures have shone an even brighter light on long-existing inequities in our education system.
While the pandemic may have halted many day-to-day operations of schools, the necessary work of addressing inequities has only become more urgent.
Such work requires empathetic leadership with a keen focus on meeting the needs of all students. It also requires continuous dialogue and collaboration between education stakeholders to move forward.
That's why at Paper, we're hosting our first virtual town hall meeting Tuesday, April 28, at 4 pm EST / 1 pm PST.
During the town hall, Paper's CEO, Philip Cutler will discuss the impact of school closures and emergency distance learning on the future of educational equity. He will also answer questions from educators, parents, and students across the country about:
• How to address the long-term impacts of emergency distance learning
• Best practices for tackling the digital divide
• Effective ways to support diverse communities post-COVID
→Watch the first virtual town hall