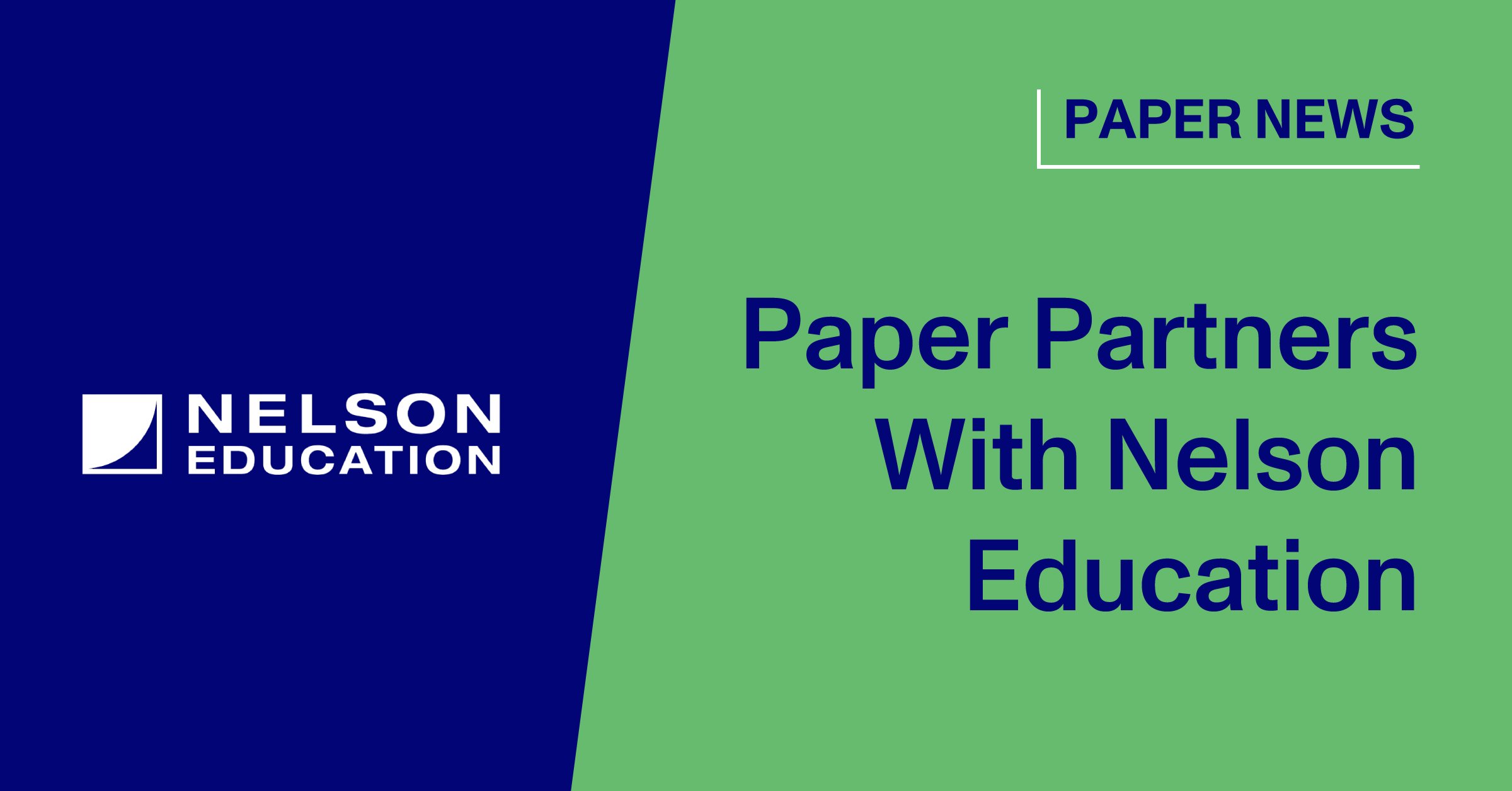 Paper Announces Partnership With Canadian Education Leader Nelson Education
January 18, 2017
Montreal-based education technology startup Paper, formerly GradeSlam, today announced a partnership with Canadian education leader Nelson Education that will see GradeSlam delivered across Canada in 2017.
"Since launching in September, our Actionable Insights have helped teachers truly understand their students' strengths and weaknesses without having to rely on formal assessments like tests or assignments," said Philip Cutler, GradeSlam's CEO. "With Nelson Education's unparalleled penetration in the Canadian education market, this partnership brings together the most established legacy education company with the most transformative education startup - a recipe to finally deliver the change that will bring Canada to the top of the education ranks globally."
To address the need for flexible and rigorous academic support, Nelson and GradeSlam will work together to bring 24/7 online tutoring to Canadian students. In 2017, Nelson's clients can look forward to instant access to expert assistance in all subjects.
"Learning solutions is at the core of what we do, and our partnership with GradeSlam is a natural extension in our investment in student achievement. We believe the chat-based tutor interface is what will engage students with the support they need to build confidence and positively impact their learning journey." Steve Brown, CEO of Nelson Education.
"GradeSlam is transforming the way students access academic support. Through an online, on-demand, individual service, GradeSlam is equalizing access to personalized learning," said Philip Cutler. "Together with Nelson Education, we look forward to providing students with the tools to succeed."
Nelson Education Ltd. is a Canadian company, active as an educational publisher in Canada's K-12, higher education, professional learning, business, industry, and government markets. Nelson Education Ltd. is headquartered in Scarborough, Ontario.