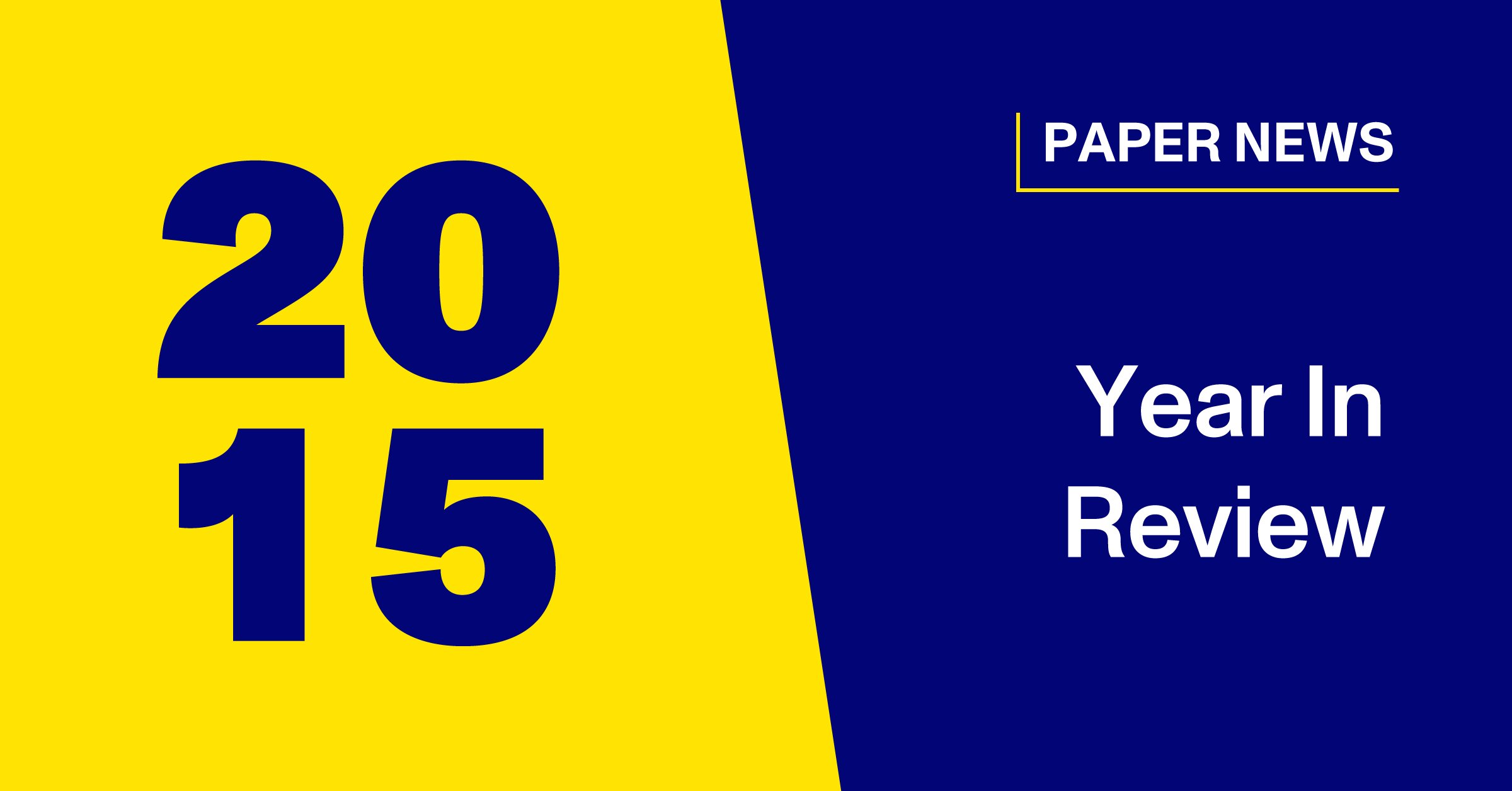 Paper 2015 Year in Review
January 8, 2016
Paper was formerly GradeSlam. Read about the rebrand here.
GradeSlam had an amazing 2015. Check out the highlights below.
1. Fondation Montreal Laureate Selected Winner
This past year, GradeSlam won another coveted award. We were given the honour of being a selected winner of Fondation Montreal Laureate, the most prestigious award for any Montreal business.
2. Joined GSV Labs
In 2015, GradeSlam had the pleasure of joining Global Silicon Valley Labs ed tech Innovation Centre. GSVLabs is a community for entrepreneurs, startups, and established companies to "accelerate their vision." Based in Redwood City, right in the heart of Silicon Valley, GSVLabs is an innovation hub that dedicates itself to providing the necessities for startups to grow and succeed. We are very excited to be a part of the team and have a Silicon Valley office!
3. Entered & graduated from FounderFuel
This past summer, GradeSlam was hand-picked by Real Ventures to be one of seven startups participating in their accelerator program, FounderFuel. As part of the FounderFuel Fall 2015 Cohort, we officially began the program on September 8th. Lasting for 90 days, the program culminated in Demo Day, where each startup would showcase their company, pitching to a room full of investors at the Olympia Theatre*. The GradeSlam Team worked tirelessly and we rocked the pitch. You can check out the video here.
4. Tech Crunch MTL Pitch-off
Tech Crunch came to Montreal for their first ever pitch-off in April. 8 of Montreal's hottest startups were selected for a 60 second pitch - winner receiving free admission to the big TechCrunch Disrupt NY event. After deliberation from a group of judges that included John Biggs, David Nault and Ann Girard, as well as some cheering from the crowd, GradeSlam was crowned the People's Choice.
5. Won Canadian EdTech Leadership Summit
On October 27th, GradeSlam attended the 6th Annual Canadian EdTech Leadership Summit in Toronto. The event brings together all the movers and shakers in the Canadian ed tech world. GradeSlam was selected to pitch in their dragon's den style pitch competition in front of hundreds of teachers and admins who then voted for their favorite startup. GradeSlam won with over 70% of the popular vote and is off to demo in Florida at the Future of Ed Tech Conference (FETC) later this month.
6. 1776 Challenge Cup Local Winner
On October 22, 2015 GradeSlam was selected as one of 21 companies to pitch at the only Canadian location for the 1776 Challenge Cup. After all the pitches were said and done, GradeSlam was declared the winner and is off to New York City in 2016 to represent Canada at the Eastern North American finals.
7. Runner-up at TechCrunch Radio Pitch-Off
GradeSlam was selected by the TechCrunch team to pitch live on the air October 27th in the SiriusXM TechCrunch Radio Pitch-Off. The broadcast aired all across the SiriusXM network. After much deliberation by the TechCrunch panel, GradeSlam lost a tight split decision coming in as the runner-up.
8. Moved to chat-based tutoring
GradeSlam has officially moved to chat-based tutoring. We have spent the last year making major changes to our platform, and are extremely proud of what we have created. With chat-based user interfaces exploding in the tech world, GradeSlam is at the forefront of the ed tech industry. Our platform is now more user-friendly than ever and students love it! The new platform also features file and photo sharing so our tutors can work as efficiently as possible with students.
9. Became known as "The Netflix of Tutoring"
This past year, GradeSlam came to be regarded as "The Netflix of Tutoring." With our unlimited, on-demand, 24/7 platform and our monthly subscription packages, GradeSlam became the Netflix of the tutoring world. Students pay a monthly fee that gives them unlimited access to a tutor. GradeSlam tutors are online 24/7 so students can log on whenever is convenient for them and speak with a tutor for as long as they want.
10. Started the MTL Ed Tech Monthly Meetup
This past year, GradeSlam worked hard to distinguish itself as a leader in the Montreal ed tech community. A major part of this was hosting monthly ed tech meetups for the Montreal community to attend. Each meetup focused on a different panel discussion and featured incredible speakers from different facets of the ed tech world. The panel topics ranged from "Classroom Technology Used By Modern Day Students" to "Tech Tools for Classroom Management,." The meetups were a huge success, and there will be many more to come in 2016. Our never meetup is to be held on January 28, 2016. Sign up for the MTL ed tech January Meetup here.
11. Partnered with major universities and high schools across North America
GradeSlam partnered with several major universities, colleges, and high schools across Canada and the U.S. in 2015 and is proud to be their 24/7 tutoring solution. These partnerships give GradeSlam unprecedented exposure to hundreds of thousands of students. Two notable partnerships were with KIPP Philadelphia schools and Boston University. Boston University even prepared this awesome graphic to announce the partnership to their students.
2015 was a crazy ride, and we couldn't be more excited for the year ahead!