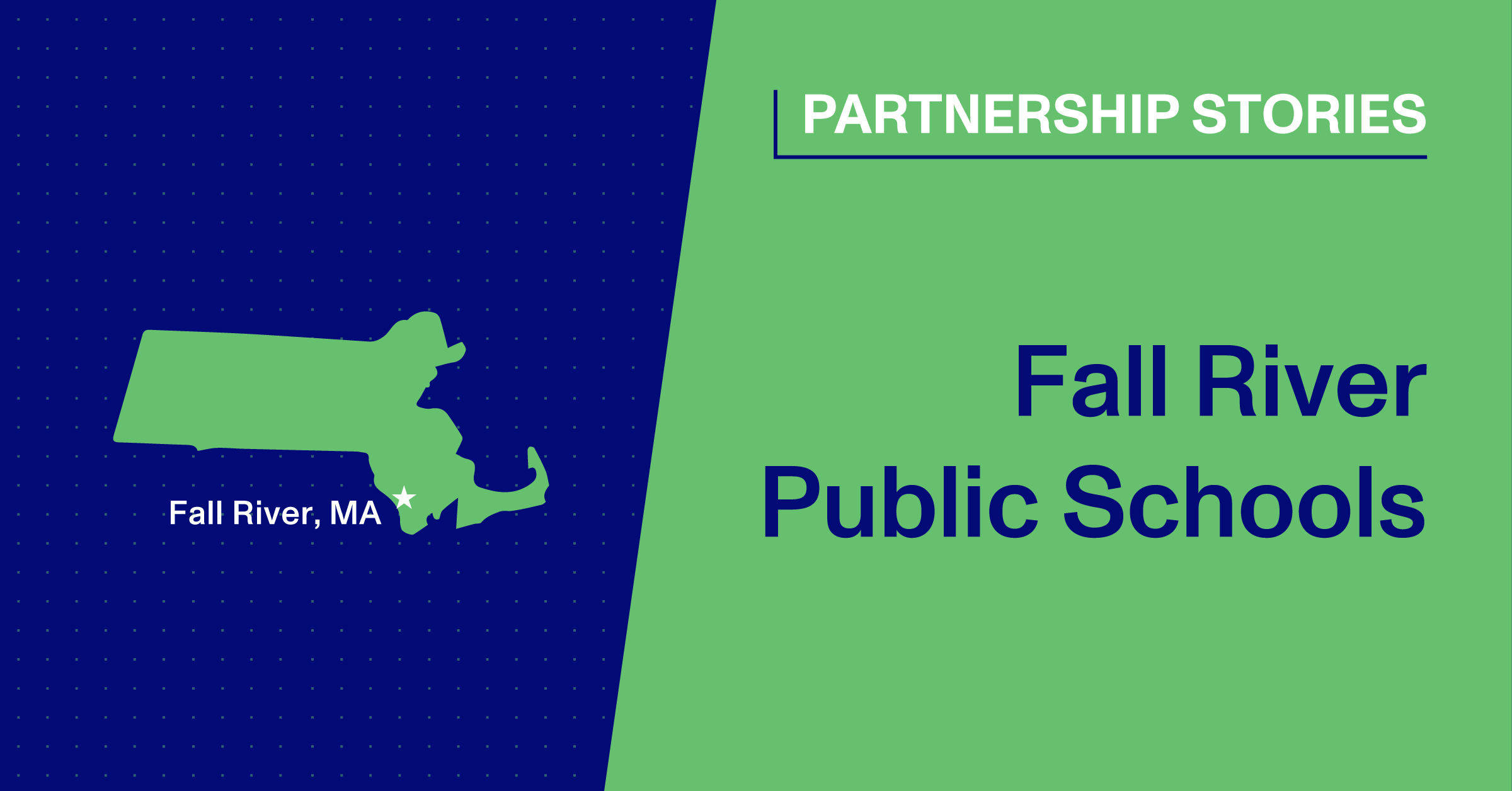 Fall River Public Schools Ensures All "Secondary Students Have Access to Reliable, High-Quality Academic Support When They Need It"
October 13, 2021
Fall River Public Schools partners with Paper to provide 5,000 students in grades 6-12 access to free, unlimited, 24/7 high-dosage tutoring.
Fall River Public Schools is a public school district located in Fall River, MA. It has 10,229 students in K-12, with 66% qualifying for free or reduced lunch.


→ Read how students get more As with Paper


Interim Assistant Superintendent/Chief Academic Officer Dr. Tracy Curley said:
Fall River Public Schools is focused on providing equitable access for all students, and our partnership with Paper is a significant part of our plan. Being able to provide this level of support across content areas, including advanced courses — 24/7 and on a platform that is convenient for students and families — can be a game-changer for our students.

We are not supplanting local supports already in place, but ensuring more options for all of our students. Not every student can stay after school with their teachers for extra help. Not every family has the means to hire private tutors to accommodate busy schedules. Not everyone has a sibling, parent, or friend that can help them better understand their biology or pre-calculus assignment, or that can proofread a college essay.

But right now, in the Fall River Public Schools, all of our students in grades 6-12 have access to exactly that. Our partnership with Paper means all of our secondary students have access to reliable, high-quality academic support when they need it.