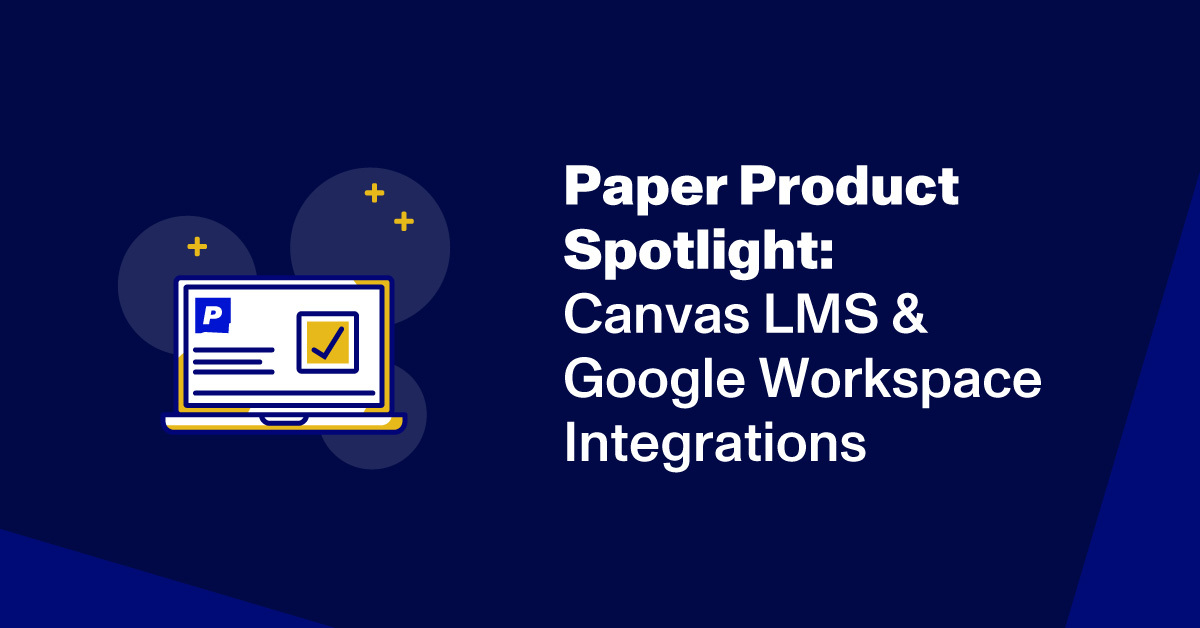 Paper product spotlight: Canvas LMS and Google Workspace integrations
May 24, 2022
At Paper, we're constantly refining our offerings to improve the student experience. In this round of releases, we've made an effort to meet students where they spend the most time—Canvas learning management system (LMS) and Google Workspace—by creating Paper integrations for both.
Paper's Canvas LMS integration
Two new Paper applications are available for Canvas' LMS that make accessing Paper's tutoring and Essay Review more seamless.
In short, these applications allow students to quickly access Paper's services right from the Canvas platform, easing up pathways toward academic success. By placing Paper inside a centralized platform where students regularly view their assignments, our tutoring and Essay Review become a more seamless part of the digital learning ecosystem.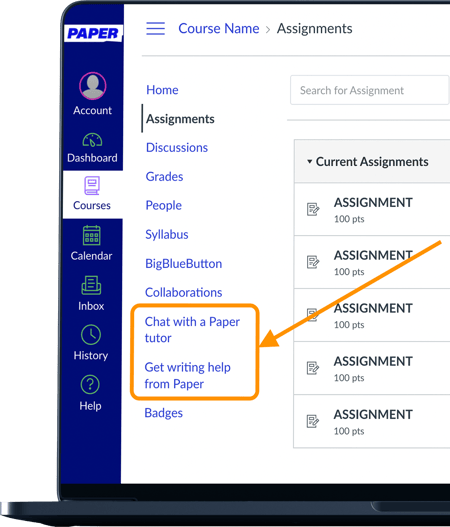 How do they work?
After installing both apps, students will see two links on their Canvas dashboard: "Chat with a Paper tutor" and "Get writing help from Paper." Clicking "Chat with a Paper tutor" will open a new tutoring session on topics related to the Canvas LMS course page. If a student clicks "Get writing help from Paper," they will be redirected to Paper's Essay Review page.

→ Download Paper's Canvas LMS integration overview

Paper's Google Workspace integrations
With so many students and Paper users favoring Google's productivity tools for school-related tasks and more, we've elevated the way we interact with Google Workspace.
The Paper team has implemented two Google integrations: a Paper extension for Google Chrome and Essay Review uploads right from Google Drive.
How do they work?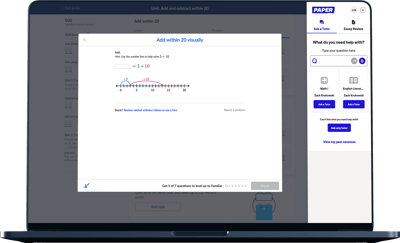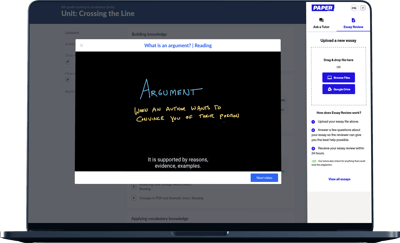 Chrome Extension
While browsing the web, students can instantly seek help from Paper tutors by clicking the "Ask a Tutor " button on the Paper Chrome extension or by using the question matcher. Students can also quickly submit their written work for review by clicking the "Essay Review" tab.
→ The Chrome Extension is available now [Free Download]
Essay Review integration with Google Drive
We've created a more thoughtful integration between our Essay Review feature and Google Drive—now, students can upload their work without ever leaving the Paper platform. When a student uploads an essay, they're able to select files from Google Drive after authenticating their identity on Google Workspace. This simplifies the Essay Review upload process for students by eliminating the need to search for and upload PDFs of their work.
→ Download Paper's Google Workspace integration overview