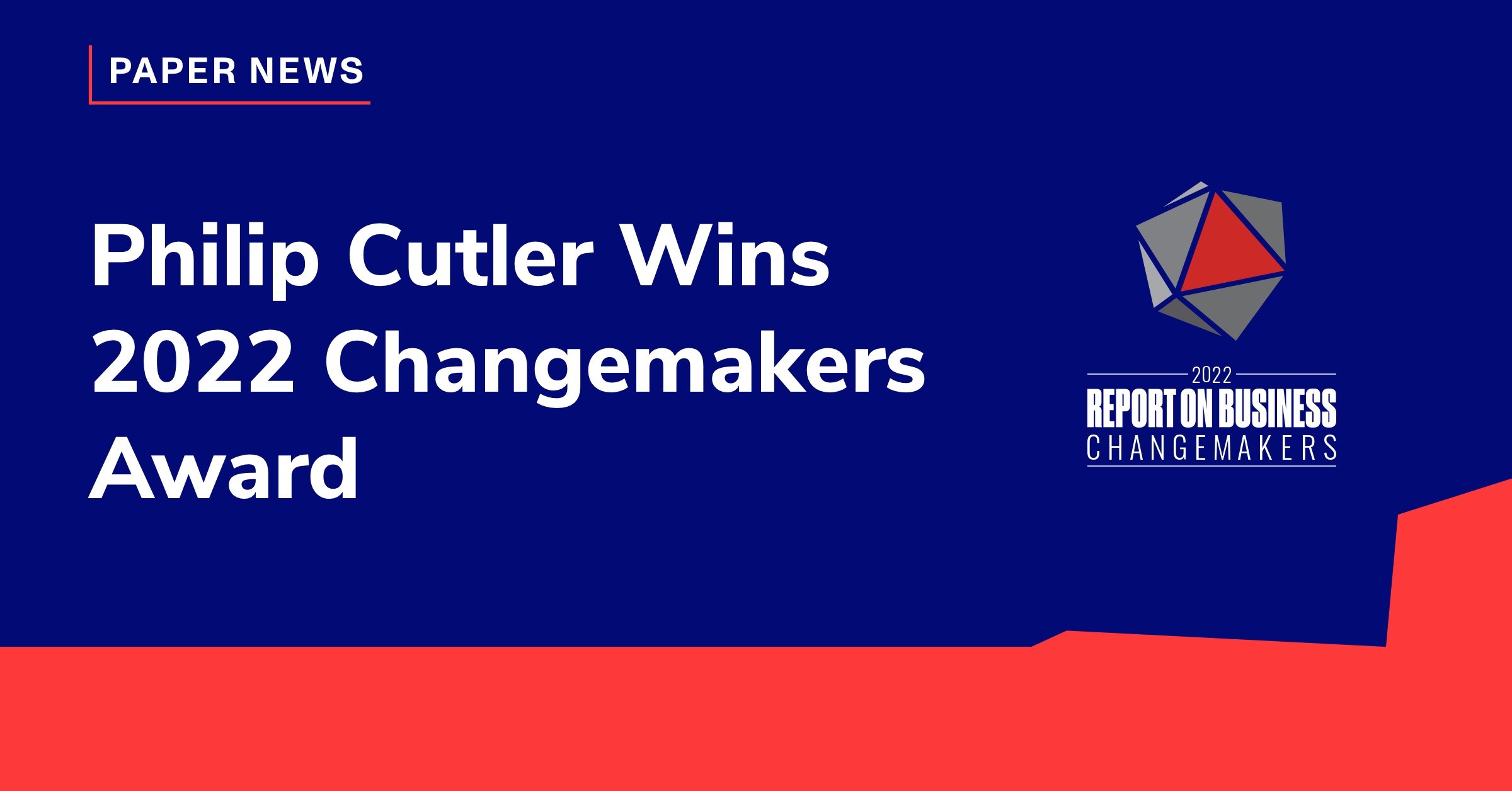 Philip Cutler Earns a Report on Business Magazine Changemakers Award from The Globe and Mail
February 25, 2022
Paper is pleased to announce Philip Cutler, co-founder and CEO of Paper, is a recipient of the 2022 Changemakers award.
Changemakers is an award program produced by Report on Business magazine at The Globe and Mail. Its intent is to showcase the emerging leaders transforming business today.
"While the award recognizes the individual, it is truly the team who are the Changemakers," said Cutler. "No meaningful innovation could take place without the dedicated commitment of the brilliant Paperites who work endlessly to support our students. I consider myself lucky to work alongside amazing team members, partners, and investors who share my deep commitment to leveling the playing field for all students. It is an absolute honor to be recognized as one of 50 Changemakers."
The Globe and Mail solicited nominations for the Changemakers award in the fall of 2021. Winners were selected by the publication's award-winning editorial team for their ideas, accomplishments, and impact, as determined by their initial submissions, subsequent interviews, and reference checks.
"The world is facing more challenges than ever before—climate change, racial discrimination, income inequality, not to mention the pandemic," said Dawn Calleja, editor of Report on Business magazine. "So it's heartening to meet this year's crop of 50 Changemakers, who are searching for solutions to many of these problems and offering some inspiration."
Editorial coverage of all 2022 Changemakers can be found in the March 2022 issue of Report on Business magazine, distributed with The Globe and Mail on Saturday, Feb. 26, and online now.