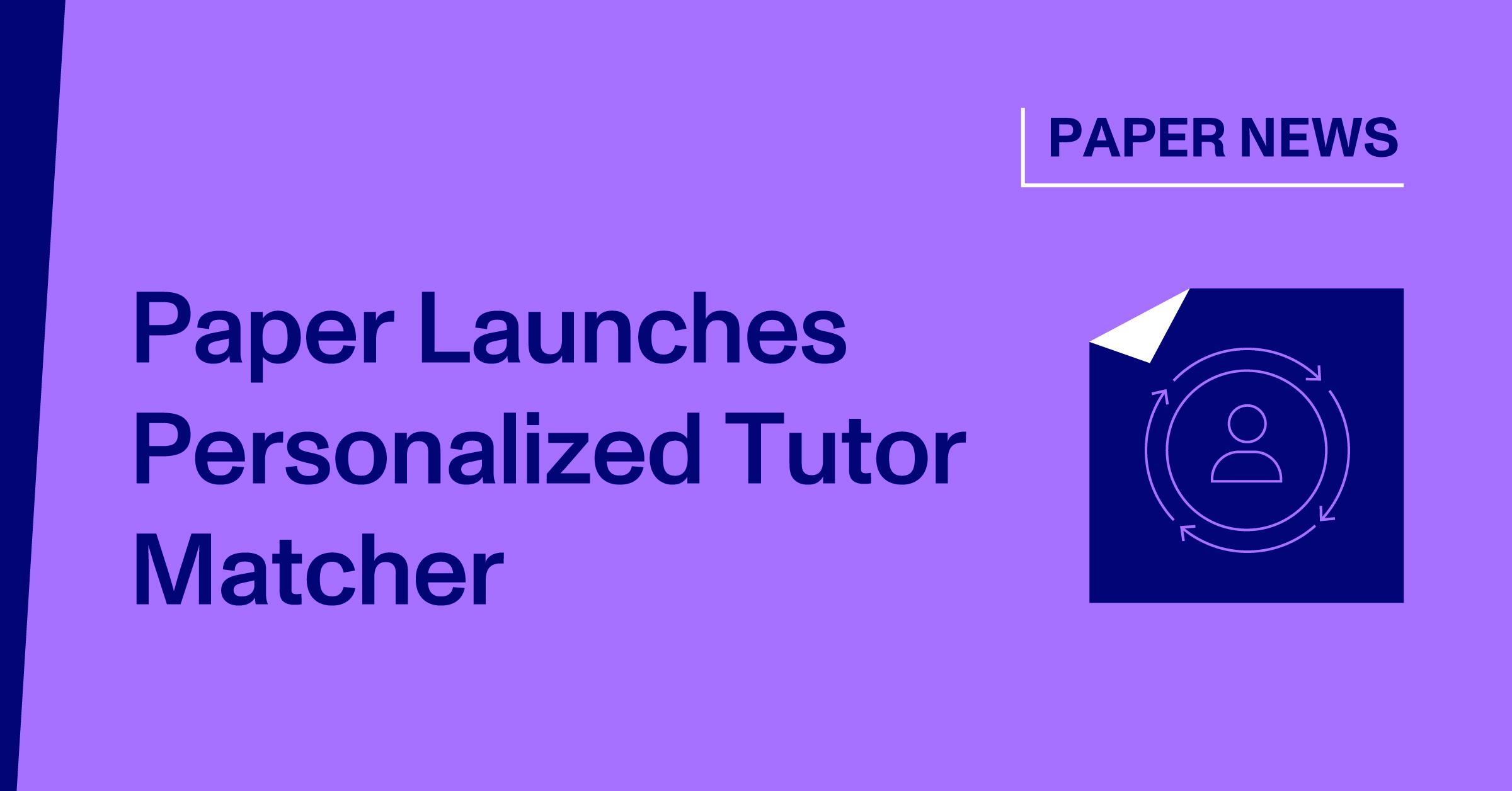 Paper Takes Huge Step in Personalizing Learning
December 15, 2017
Paper, formerly GradeSlam, furthers personalizing learning by matching students with tutors based on content of the question and type of student.
GradeSlam has taken the next step in truly personalizing learning by launching their brand new personalized AI Tutor Matcher. Powered by the science of natural language analysis, this new tool will ensure that students are matched with the educator most fit to work with them on their personal academic needs.
GradeSlam Founder and CTO, Roberto Cipriani, explained the importance of this innovation, saying:
We are thrilled to be introducing the AI Tutor Matcher tool as it truly furthers the personalization for the students on GradeSlam. No student is exactly the same, so why shouldn't their learning experiences reflect that?
Cipriani further outlined the company's reason for working on this tool, saying: "Our goal is that when students come and ask a question on GradeSlam, their learning experience will be personalized to not only what the content of the question is but also how they are asking, setting the student up for the best learning experience possible."
The GradeSlam team is very excited for the students at their partner schools and institutions to start using the personalized Tutor Matcher. "We are so excited to be combining the powers of technology and the irreplaceable humanity of a real life educator - this is a big step." explained Cipriani.
Paper is formerly GradeSlam. Read about the rebrand here.