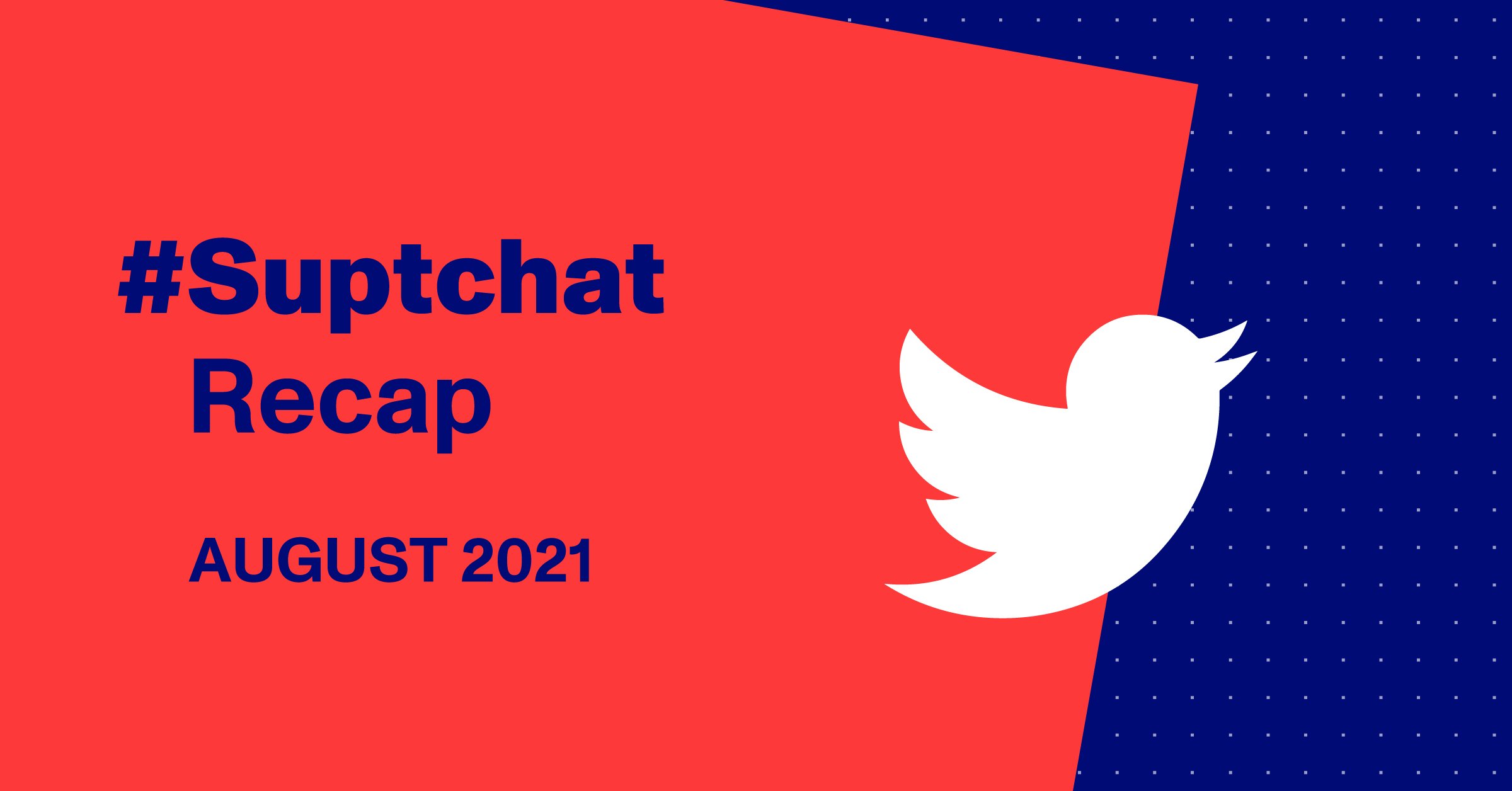 #Suptchat Recap: Return to School 2021-2022
August 5, 2021
Yet another back-to-school unlike the last. How are district leaders approaching it? The first #suptchat of the school year happened last night, and the Paper team is here to highlight some of our favorite tweets! Hosts Michael Lubelfeld and Nick Polyak asked district leaders across the nation to share what's top of mind for them.
Q1: What did you miss last year that you are looking forward to this year?
Try as we might to stay connected through the internet, there's no way to replace the hustle and bustle that is the school community and all who partake in it.
Q2: How is your school district planning to address new guidance from the CDC or your local/state leadership this Fall?
If there's one thing we've learned from this experience, it's that we know how quickly things can change. Whatever the regulations are now, we need to adapt to put safety first no matter how things progress.
Q3: What social-emotional supports are you putting in place to help kids and staff transition back to school this year?
Q4: What academic supports are you putting in place to help kids transition back to school this year?
The time to accelerate learning is coming to a close. Soon, students will be expected to be back on track, but what are we doing to make that a realistic expectation?
Q5: What did you learn during the pandemic that you will maintain this Fall?
Once you're able to, looking back at a time of crisis will enable you to learn and grow from the experience.
Q6: After a year of Zooming, what place does video in meetings have moving forward?
The jerseys of the video chat services we relied on throughout the past school years will hang in the rafters, but they still have their place in the months to come. Maybe even permanently.
Q7: To mask or not to mask - how is your district handling mask-wearing to start this year?
Q8: What is one thing about the pandemic that you hope to never see again in our schools?