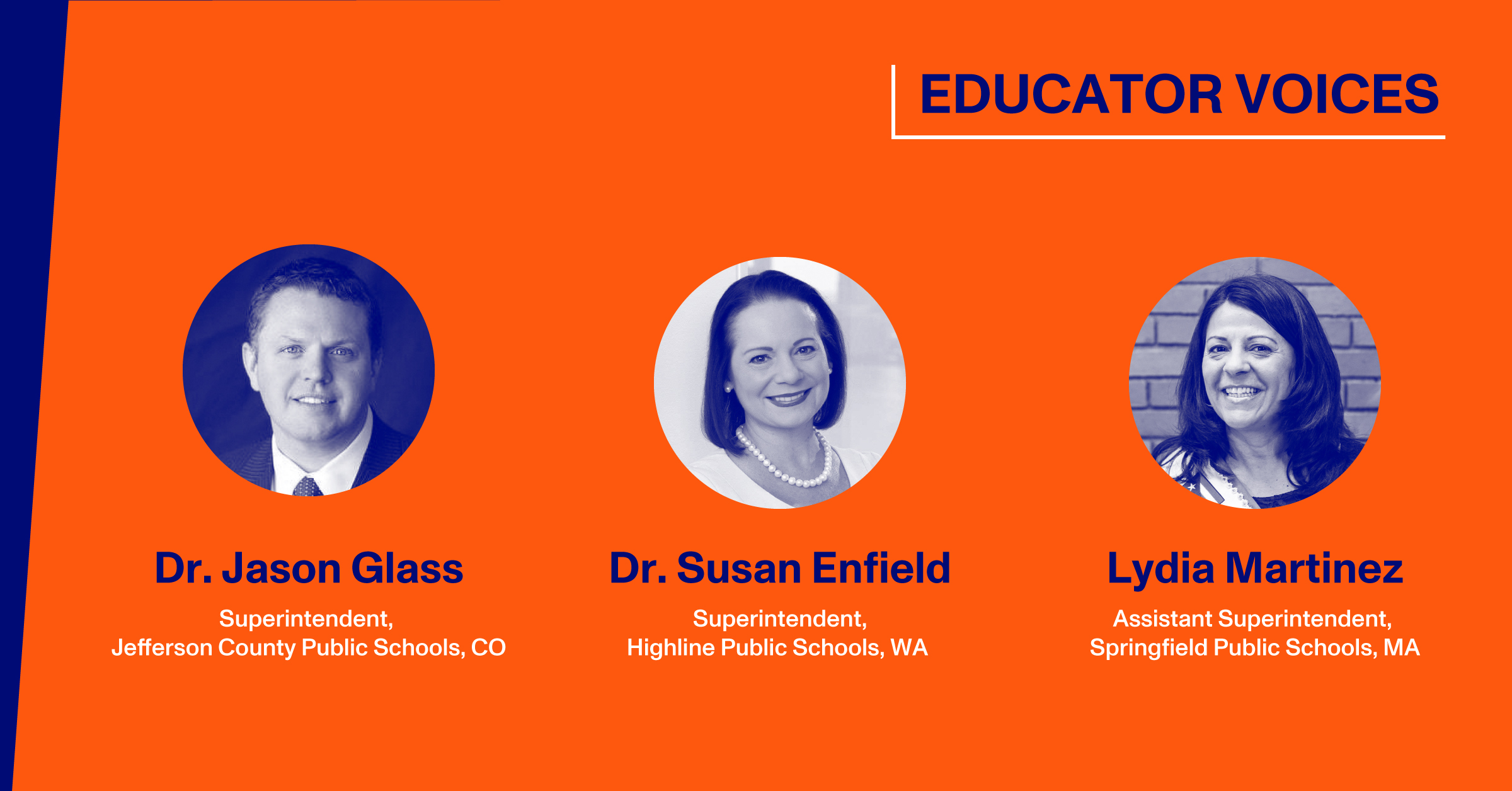 Running a District From Home
July 8, 2020
Productivity tips from district leaders, for district leaders.
Running a district is hard, but running it from a distance in the face of the current pandemic's impacts is especially so. "There's no playbook for this," we've had district leaders across the country tell us. So just how are they managing?
Since we've been interviewing district leaders on the transition to remote learning for the past few months, we decided it was time we shed some light on their transition to remote working, too.
We gathered a handful of tips and anecdotes from district leaders, for district leaders, on how to lead a district from home during this unprecedented moment in education's history.
1. Create routines
Predictability, structure, and organization are what allow people to make sense of the world. After all, we are creatures of habit. To say that the last few months have been unpredictable and a disruption to regular workflows would be a huge understatement. This is why, now more than ever, it is crucial to keep a relatively consistent schedule in order to stay productive and to manage increased anxiety levels.
"I have routines and keep a schedule, much like I did when I was working in the office," shared Dr. Jason Glass, Superintendent of Jeffco Public Schools, CO.
Keeping a schedule can also help prioritize self-care and sustain good habits. Organizing time to eat, sleep, exercise, and do things that are important to yourself can positively contribute to your mental health.
"For me, staying productive has not been difficult because I have never been busier. Creating routines and relying on your team is essential," said Dr. Susan Enfield, Superintendent of Highline Public Schools, WA
[MORE: In Conversation with Dr. Enfield: An Equity Advocacy Trailblazer Long Before Distance Learning, and Long After]
2. Have a home office
Creating habits means choosing a dedicated workspace rather than working from your couch or your bedroom—spaces that are mostly associated with leisure time. This workspace should include a good setup to ensure you have everything you need to ensure maximum efficiency.
"I have also redesigned my home office with the same systems and supports my regular office has (printer, ergonomic chair, large monitor, standing desk)," added Dr. Jason Glass. "I have also put together a small-scale video recording studio in my office with a high definition webcam, a quality microphone, and a mini-teleprompter for when I have to deliver an extended address."
[MORE: To Open or Not to Open—and How? Superintendent Jason Glass on Finding the 'Pragmatic Middle' for Next School Year]
3. Allow yourself some grace
Just as you are giving leeway to your team of educators and your students in the face of novel challenges, make sure to extend that kindness to yourself as well.
"Allowing yourself some grace when you don't get through everything in your inbox on a given day," is essential according to Dr. Enfield. "The work will be waiting for you tomorrow."
4. Set boundaries between your home and work
To start every day recharged, it helps to avoid falling into the habit of never "clocking out" — as the home-workplace boundary gets blurred during remote work, it's important to strike a balance between working and relaxing.
For Assistant Superintendent Lydia Martinez of Springfield Public Schools, MA, this is a challenge:
"Trying to balance work and home is harder than ever. The work did not change, just the location and the how. Meaning that the work is still there. Some of the outcomes are the same. We are still in charge of ensuring that our students get a rigorous well-rounded education and that our staff has everything that they need to succeed and now we have to figure out how to do the same work but in a different way. It is hard to stop working because every time I walk by my workspace, I want to check and see what emails I have. In a way, I am working more. This is reflected by my light bill. It is kind of like going by the fridge, every time you walk by it you open it to see what changed since the last time you walked by it."
[MORE: "Welcome to the 22nd Century": Assistant Superintendent Lydia Martinez is Embracing The Fact that Education has Changed Forever]
5. Seek community partners that can help
In our interview series with district leaders, we heard time and time again that managing the impacts of the COVID-19 crisis cannot be done alone. At Paper, we are committed to helping district leaders meet the growing instructional needs of their teachers and address inequity-driven learning loss among students.
Assistant Superintendent Lydia Martinez from our partner district, Springfield Public Schools, stated in an interview that Paper's online platform is "tutoring at its best."
Given Martinez's experience trying out different tutoring programs, combined with her background as a Spanish tutor, Martinez was impressed that Paper's platform had educators helping students in real-time and that the communication was in an online setting rather than face-to-face.
As her team gears up for fall, she is finding that partnering with organizations such as Paper has helped her students and teachers transition to the new online and hybrid realities of education.