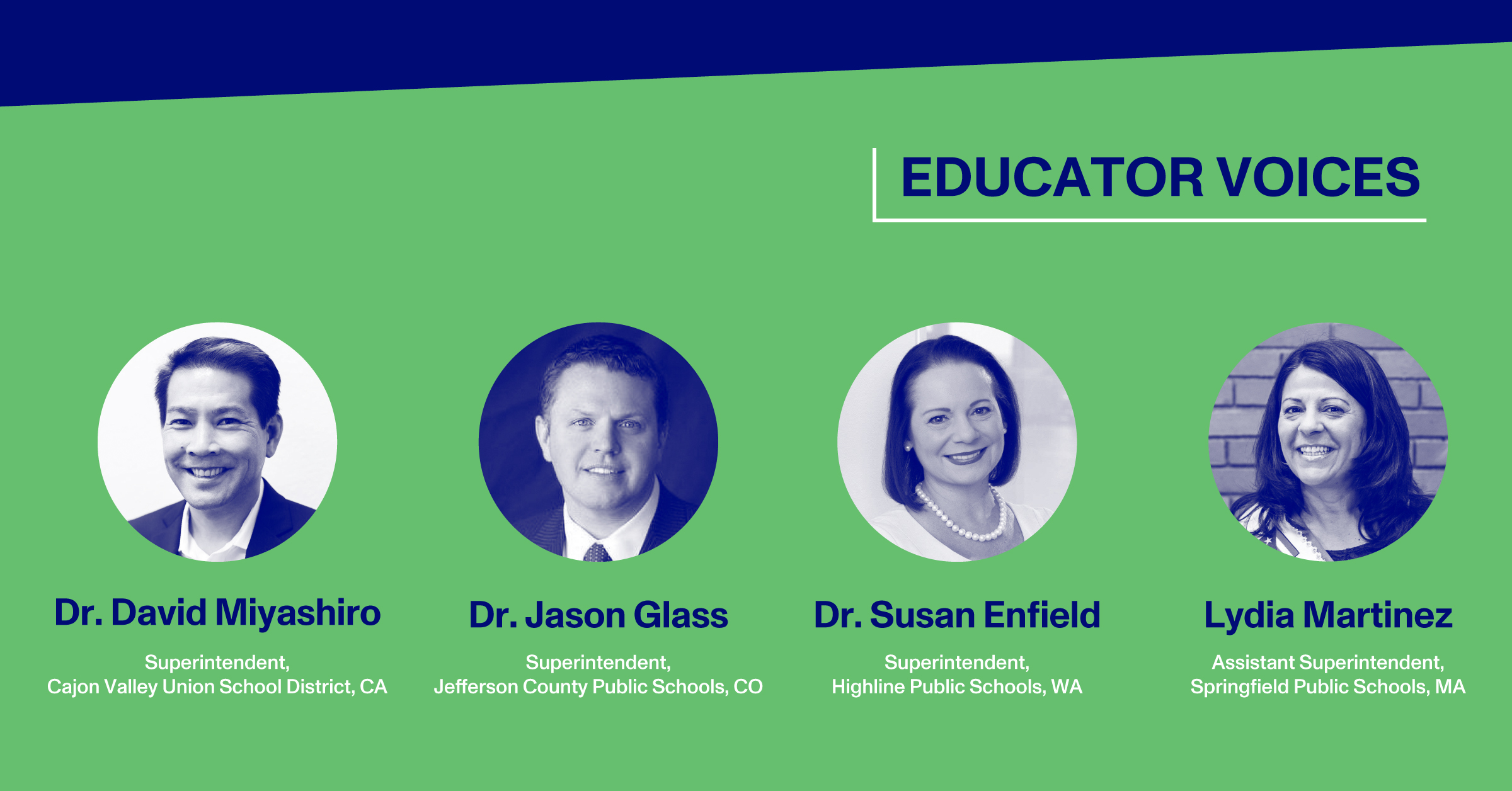 Managing a Remote District Team
July 21, 2020
How to manage a team remotely while keeping up morale.
Helping your team tackle novel challenges of this year and trying to maintain team morale from afar? Here's how some district leaders are managing.
As this past surreal school year has come to a close, and as district teams spend the summer solidifying plans for an equally surreal 2020–21 school year, the Paper team thought to share the tokens of advice from district leaders navigating this unprecedented situation.
→ Read the guide on the priorities for K-12 leadership
1. Carve out time for personal check-ins
Assistant Superintendent Lydia Martinez, of Paper partner district Springfield Public Schools, told our team about how keeping spirits high is an essential component of her team's success.
Managing the teams remotely is the easy part. Keeping up people's morale is a little harder because of all the things that are happening around us. But we do it with little gestures and by saving some Zoom time to do the simple check-ins and tell the stories occurring around us that make us smile or laugh.
— Lydia Martinez, Assistant Superintendent, Springfield Public Schools
[MORE: "Welcome to the 22nd Century": Assistant Superintendent Lydia Martinez is Embracing The Fact that Education has Changed Forever]
While connecting as a team is helpful, Superintendent Dr. Susan Enfield of Highline Public Schools highlighted the importance of one-on-one outreach.
Staying connected has never been more important or more challenging. Zoom meetings and webinars have helped us "see" each other and conduct meetings. But what is really important is one-on-one outreach to ask how people are doing, what they need.
— Dr. Susan Enfield, Superintendent, Highline Public Schools.
[MORE: In Conversation with Dr. Enfield: An Equity Advocacy Trailblazer Long Before Distance Learning, and Long After]
2. Break it down
Superintendent Dr. Jason Glass of JeffCo School District has had quite the year. In a recent interview with Paper, he explained how he has at least three major components to lay down for JeffCo's fall restart plan: "Getting school restarted, getting through budget challenges, and beginning a self-re-examination of anti-racism efforts in our system."
Tackling this three-layered plan is no easy feat. Dr. Glass explains that the only way to do this is to take it step-by-step, day-by-day, and to give people some freedom and flexibility.
Except for one week when everyone was traveling and vacationing, we are doing daily Zoom calls to calibrate and work on the big issues we have presently pending. In addition to the disruption and necessity of planning for the next school year under COVID-19, we also have a tough budget to manage and we have significant work to get underway around anti-racism. There is a lot to do — so we are taking it in small daily chunks together, and then giving people time during the day to work independently or in other teams.
— Dr. Jason Glass, Superintendent, JeffCo Public Schools
[MORE: To Open or Not to Open — and How? Superintendent Jason Glass on Finding the 'Pragmatic Middle' for Next School Year]
3. Take it offline
Not all district teams are working 100% remotely. While Zoom meetings can be efficient and productive, Dr. Miyashiro's team at Cajon Valley USD is doing its best to connect in-person too.
We are staying connected and creating opportunities to see each other both in-person and online.
— David Miyashiro, Superintendent, Cajon Valley USD
[MORE: This Superintendent Has Been at the Forefront of the Blended & Personalized Learning Movement. Now, It's Paying Off.]

4. Create emotional safe spaces
Now more than ever, it's important for organizations to enhance emotional safety and support in the workplace. The past few months have been challenging, even traumatizing for people, and it's essential to foster honest and supportive conversations between teammates.
We're communicating understanding that this work is hard and creating room for authentic sharing of feelings.
— David Miyashiro, Superintendent, Cajon Valley USD

5. Find teams that complement yours
The work of managing COVID-19's impacts on education cannot be done alone. In Paper's interview series with district leaders, we heard time and time again that this involves community partnerships with teams that can meet the needs of your district.
At Paper, we are committed to helping district leaders effectively transition into fall schooling while meeting the growing needs of their students and teachers.